Forex Focus: EUR/USD hits multi-year low 
COVID-19 under control, millions eager to spend cash, huge government stimulus… It was meant to be a great year for the European economy.   
That all changed on February 24 with Russia's horrifying invasion of Ukraine. Hopes of a resurgent Europe were dashed as the crisis has become a permanent situation.  
Fast forward to August 23 and the Euro has dropped below the US dollar.   
Today we focus on Forex trading as we highlight issues facing Europe, markets, and more.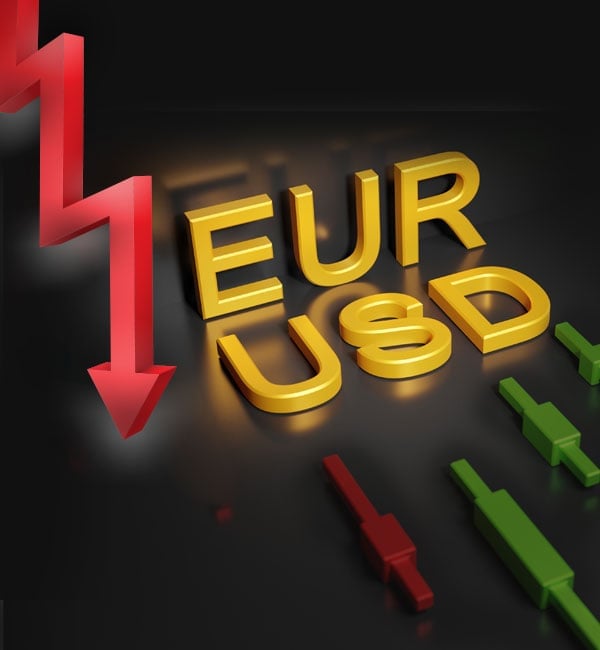 EUR/USD, GBP/USD drops to multi-year low  
 August has proven to be a volatile month for FX traders. Hit by major energy concerns and poor economic growth, the Euro dropped to a two-decade low on August 22.   
The USD however held firm against major currency pairs, supported by many FX traders seeing it as a "safe-haven" currency; The US dollar index holds firm at 109.12 and could breach a two-decade high of 109.29 last reached in July 2022.  
Don't miss out – Get Daily Trading Signals          
The euro dropped to $0.9909, its lowest level since 2002; the currency was last down 0.29% at $0.9914.  
The pound saw a similar decline, hitting a new two-and-a-half-year low of $1.1729.  
In Asia, the Japanese yen held firm at 137.270 per dollar though it too reached a one-month low of 137.705 earlier on August 22. China's Yuan similarly fell to an almost two-year low of 6.8552 per dollar.  
Two other currencies that saw dramatic declines were the Australian Dollar (AUD) and New Zealand Dollar (NZD). The AUD fell to a one-month low at $0.6859 while the (NZD) dropped to $0.6163.  
Energy crisis in Europe 
 Much of Europe's economic woes stem from the ongoing war in Eastern Europe. The war has created an energy crisis as, despite sanctions, Russia remains a major energy supplier to much of Europe.  
Russia has announced it will halt natural gas (LPG) supplies to Europe via the Nord Stream 1 pipeline at the end of August due to repairs. Any energy disruption now could prove critical and many questions whether the flow of LPG will resume.  
Become a better trader – Join our webinars       
The energy situation in Europe has been exacerbated by unexpected heat waves, putting strain on existing energy supplies. As the Northern Hemisphere enters winter, there are fears that any disruption during the cold winter months could prove devastating.  
What lies ahead?  
Investors and traders will be eager to receive flash manufacturing PMI readings in the Eurozone on August 23. This data will provide clarity on the growth trajectory for Europe economies in the months ahead.  
Also, top of mind of traders will be the European Central Bank's (ECB) next policy meeting on August 24. Experts are already bracing for a further downturn in growth.  
Top Forex trading questions answered  
Fred Razak, CMTrading's Senior Trading Specialist, shares his thoughts on the foreign exchange market in August:  
Why has the Euro fallen below the USD?  
Razak said: "Well, just in general speaking, the Euro has been just deteriorating because of the economic situation there. I mean, it could go to 0.90 to a dollar and if it breaks 90, it could even go to 0.85. So, this is a serious thing for Forex traders.   
"Europe is up against a very serious situation this coming winter. Russia is kind of choking them with this natural gas issue. This could result in a disastrous situation for the European economy for months to come."  
What does this mean for this Forex pair?  
Razak said: "Well, that means a stronger dollar, but it doesn't mean a stronger dollar across the board. It just means it's overall there's a weaker euro.   
"So that's something FX traders should consider. This is not systemic, it's not something where the US dollar is so much stronger and it's rebounding. It's just that the euro currently, due to all we've mentioned above, is that much weaker."  
How will this affect other FX pairs?  
Razak said: "It won't affect many other forex pairs because, if the dollar gets weaker than the dollar will get weaker across the board. Until we get an effect across the board, it isn't at a macro level. So that's something to consider for traders.   
"The European situation could affect the global economy in ways we haven't yet seen. Whether this is positive or negative we'll have to wait until Europe."  
Is inflation still affecting economies?  
Razak said: "Absolutely, inflation is still affecting all economies. Later in August, traders and investors will look to CPI numbers coming from the United States. So that's something that everybody is looking towards to give us some sort of clarity as to how bad inflation is.  
"Overall, inflation is a serious situation right now. It's affecting all aspects of the global economy and there doesn't seem to be a solution in the near term."  
Advice for Forex traders?  
Razak said: "In this volatile environment my advice for traders is simple – buy low, sell high trade, and trade right away. I mean this is the market you want to be trading in. I mean the Euro tanked over 400 pips. I mean that's huge. In the past eight years, it hasn't done more than 300 to 400 pips a year. So, we're talking about a huge drop in just a couple of weeks.   
"It's been a very volatile situation for trading the Forex symbols and that's good for Forex traders. Volatility means opportunity. Now is the time to trade Forex."  
Want expert trading tips?  
CMTrading offers all the latest trading tips, news, and information in real-time. Simply sign-up for an account and access your trading dashboard. What's more, it's completely FREE!  
 Gain access to the following powerful features:  
Trending stocks 

 

Analyst ratings 

 

Insider activity 

 

TipRanks smart score 

 
What's more, it's completely FREE!  
Ready to start trading? Open an account today        
Join CMTrading, the largest and best-performing broker in Africa, and discover more opportunities with an award-winning broker. Register here to get started            
Follow CMTrading on Facebook, Instagram, LinkedIn, Twitter, and YouTube