Crypto market hit by $615 million hacker heist
The cryptocurrency market has been rocked as hackers stole cryptos worth approximately $615 million. The hackers hit Ronin, a blockchain project linked to the popular online game Axie Infinity.  
Ronin said the theft occurred on March 23 but was not detected until a week later. The blockchain network allows users to transfer crypto within the game and hackers exploited this facility.  
The sector's now worth over $2.1 trillion. As money has poured in, the hacks and heists that have long plagued crypto have grown also size.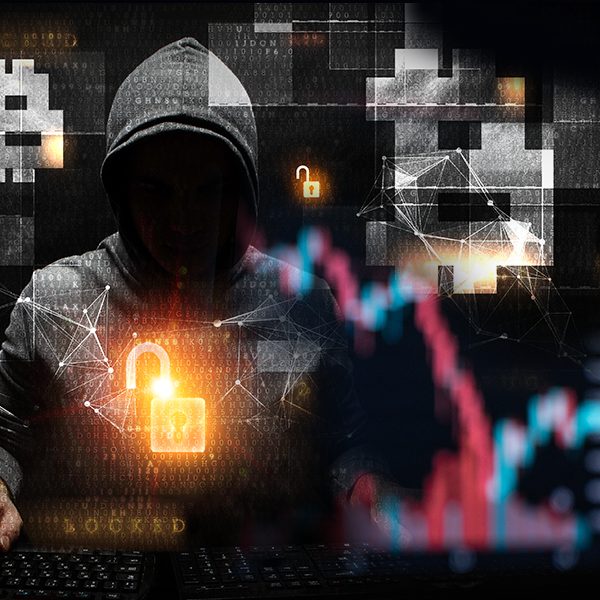 Funds stolen from digital game 
Set in a fictional universe, players collect, trade, and play with virtual creatures called Axies. The creatures are traded in the form of non-fungible tokens (NFTs), stored in digital wallets, and can sell for hundreds of thousands of dollars 
Ronin provides digital wallets for storing crypto, allowing players to move funds in and out of the game. Hackers breached security and stole more than half a billion dollars' worth of crypto from these wallets.  
How popular is Axie Infinity? The game publisher says it has 2.8 million daily active players and reports $3.6 billion previously traded on its marketplace. This makes it one of the most popular blockchain-based online games.  
Jeffrey Zirlin, one of Axie Infinity's founders, said: "It is one of the bigger hacks in history and we're fully committed to continuing building."  
The identity of the hackers is still unclear.   
Become a better trader – join our webinars 
Where are the stolen funds now?  
Curiously, the majority of the stolen funds are still contained within a digital wallet, which is available to view. Hackers have moved a small number of funds to major exchanges including FTX, Crypto.com, and Huobi. In its blog, Ronin said it's working with major cryptocurrency exchanges such as blockchain tracer Chainalysis, to monitor and potentially recover the stolen funds. 
Bitcoin rises, crypto holding steadying 
Following the news of the heist, the crypto market saw an initial drop but has since recovered. Bitcoin rose from a low of $44 851 on March 27 to $47 968 by March 28. The king of cryptos is currently trading above $47 000. Likewise, Ethereum rose from $3176 on March 27 to a high of $3466 by March 29, to its current price above $3400. 
Take advantage of the Bitcoin price 
Crypto plagued by hackers  
The cryptocurrency market has long been plagued by hackers, exploiting the unregulated nature of the market. Earlier in 2022, the FBI arrested two individuals for an alleged conspiracy to launder $4.5 billion in cryptocurrency that was stolen during the 2016 hack of Bitfinex. 
Jump Trading reported in February 2022 that it had restored more than $320 million to crypto platform Wormhole after the site was hit by hackers. In August 2021, hackers returned nearly all of the $610 million digital coins stolen from the decentralised finance site Poly Network.  
In 2018, digital tokens worth $530 million were stolen from Japanese-based platform Coincheck. 
Join CMTrading, the largest and best-performing broker in Africa, and discover more opportunities with an award-winning broker. Register here to get started               
Follow CMTrading on Facebook, Instagram, LinkedIn, Twitter, and YouTube.