Support the champ and win Dricus Du Plessis' sig
ned battle gloves!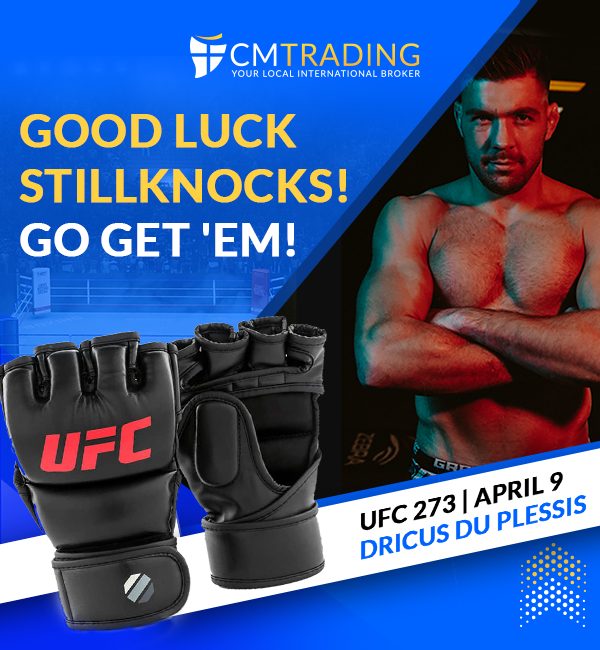 Online trading is a lot like being a professional fighter; you must constantly train, study your opponent, and most importantly, you must roll with the punches. For these reasons and more, CMTrading, SA's largest online broker, has partnered with South African UFC middleweight fighter, Dricus du Plessis.  
Earlier in January 2022, CMTrading announced it extended its partnership with Du Plessis, who has served as the company's official brand ambassador since 2019. 
Dricus is well on his way to becoming one of the world's most renowned fighters. He will take on challenger Anthony Hernandez in Florida, USA at UFC 273 on Saturday, April 9.  
CMTrading, in partnership with Du Plessis, has a special one-of-kind gift for fans of the South African fighter: 
We're giving away a signed pair of Dricus' battle gloves. 
Du Plessis shares his thoughts on his upcoming fight and his role as CMTrading's brand ambassador: 
Q: Tell us about your upcoming fight? 
Du Plessis: "I am excited to get back in front of the US Fans, my original opponent unfortunately got injured so I am now fighting Anthony Hernandez. Our goal is to win here again in style and work our way up into the top 10 rankings." 
Q: Tell us about your partnership with CMTrading all these years?
Du Plessis: "CMTrading have been an amazing partner, they backed me since day one and continue to back me in becoming the 1st South African UFC Champion." 
Q: What do you think of your role as CMTrading ambassador?
Du Plessis: "I love playing my part in promoting CMTrading in the South African and African market.
I want to continue to represent and make the company proud while spreading the word on safe and reliable online trading." 
Q: We hear you have a special surprise for one lucky supporter?  
Du Plessis: "Yes! We will be giving one lucky supporter a special pair of signed UFC Fight Gloves. The ultimate fight memorabilia. I'm really excited about this!" 
Q: Advice for those still on the fence about online trading?
Du Plessis: "Don't rush into things, do your homework and beware of the fly by night companies.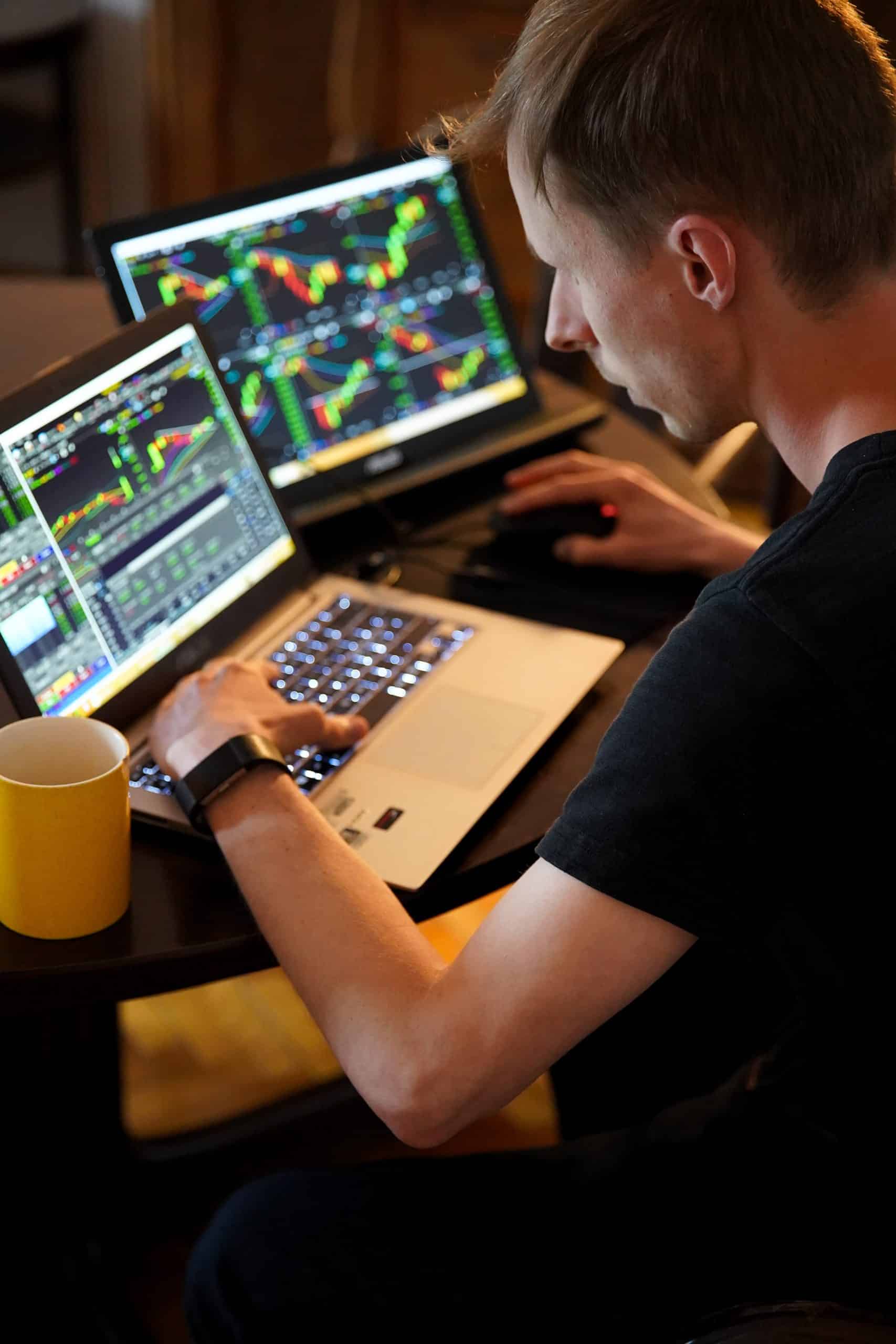 Visit www.cmtrading.com and learn the art of online trading." 
Join CMTrading, the largest and best-performing broker in Africa, and discover more opportunities with an award-winning broker. Register here to get started           
Follow CMTrading on Facebook, Instagram, Telegram, LinkedIn, Twitter, and YouTube.    
CMTrading is a regulated South African online trading broker that offers a diverse range of financial products and services. It specializes in granting access to trading in various markets, including forex, commodities, indices, and cryptocurrencies. CMTrading aims to provide a user-friendly trading experience by offering both beginner-friendly features and advanced trading tools for experienced traders. With a focus on customer support and education, CMTrading provides resources such as webinars, tutorials, and personalized assistance to help traders make informed decisions.