'All my expectations were met' – CMTrading empowers new traders in Port Harcourt 
The financial markets are a gateway to billions in profits for savvy traders. Yet for many, the dream of financial security remains elusive. From free online courses to easy mobile apps, it's never been easier to get involved in the financial markets.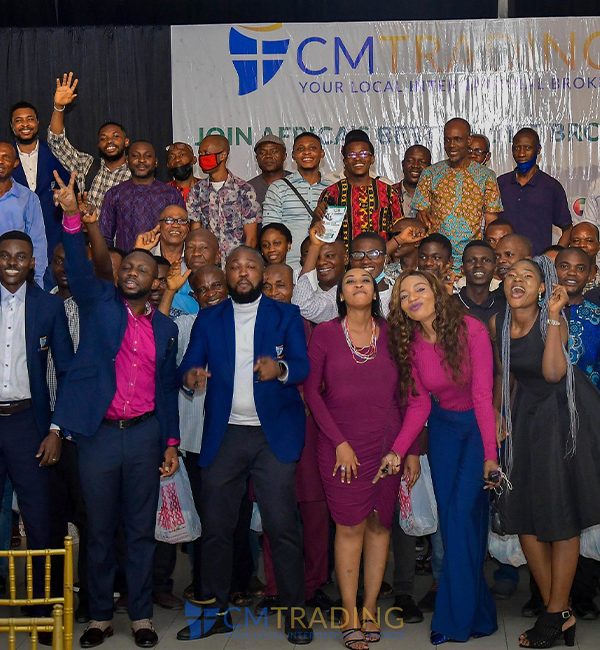 CMTrading, Africa's largest online broker, is determined to help anyone who wants to be a trader become successful in the global markets. To help us achieve this goal we've hosted another incredible global training seminar, this time in Port Harcourt, Nigeria to roaring success.   
Trust is earned   
CMTrading celebrates its 10th anniversary in 2022 and is a licensed and regulated broker. What's more, we've recently been awarded the Best Financial Broker Nigeria 2022. CMTrading's seminars, hosted by our expert traders, are designed to empower attendees with the knowledge and skills to start a successful journey in online trading. More than 140 trading hopefuls were in attendance.   
What's more, three lucky individuals received an incredible head start on their trading journey; these fortunate attendees received $500, $750, and $1000 respectively into their trading accounts.   
'I wish them great success'  
Tope Ijibadejo, CMTrading Nigeria Region Manager, said: "It was a very pleasurable experience at our Wealth Creation Seminar in Port Harcourt. I love the people of Port Harcourt. We were able to show them how to make money using their smartphone or laptop connected to the internet. It's a beautiful thing for them as they have a direction to create their economy, that is going to be controlled by them.   
"CMTrading is coming to Port Harcourt with an office shortly. We're going to be bringing our physical training, our physical seminars, and a lot of promotions that Port Harcourt people will enjoy and benefit from. We're looking forward to having everyone start trading on our platform so that they can start benefiting from all of the services and products that we have for them. Thank you to everyone who attended, I wish them great success on their trading journey."  
We're only as good as what our attendees have to say  
From experienced traders to beginners, our trading seminars cater to all walks of life. But don't just take our word for it, here's what our attendees have to say:  
Sotonye Godspower Apiafi Baniro: "Funny enough, I got to learn about CMTrading from my mom. She told me about them. I'm a Forex trader. I spent over a year and three months, learning Forex on my own so she knows I have that passion for it. When she heard about CMTrading she told me about the seminar and that's why I'm here.  
"I found everything very interesting. I understood it. What I'm most interested in, is learning and education. I came for the training aspect. I know about technical analysis, but I was interested in learning about the events that move the market. That is what I want to learn, that's my passion."  
Ready to start trading? Open an account today 
'All my expectations were met'  
Christian Nwaejie said: "I'm happy for being at this seminar. I had information about this broker (CMTrading) via a broadcast. So when I had that information, I said I will be here. From the way I heard about it, I was very excited. I feel convinced that this is real and genuine. I'm very, very happy. I feel elated as all my expectations were met."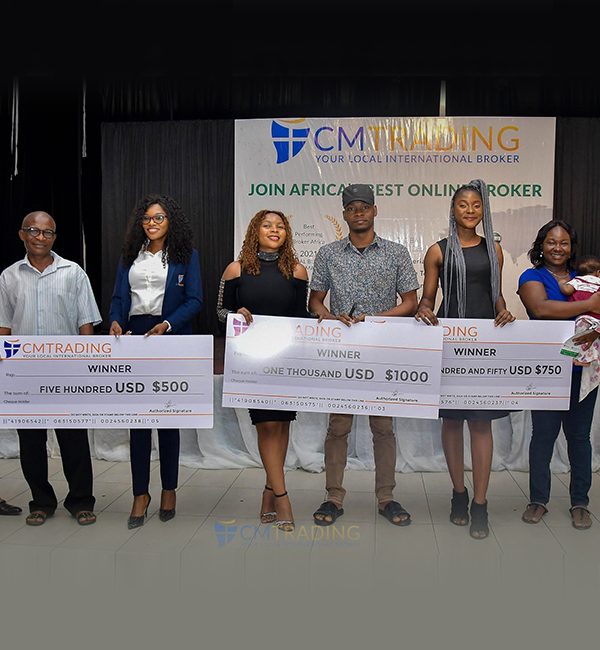 'Once in a lifetime experience'  
Victor Uche Nzekwe said: "I came online some time ago and it was an automatic placement I got about CMTrading. I got so many good testimonials online about this broker and I was so interested I had to attend. Fortunately, I was invited for the training in Port Harcourt. I was so excited when I learned CMTrading was going to be live in Port Harcourt. So having been to this training, I must say that this is a once-in-a-lifetime experience that I wish even my enemy to participate in. It's a wonderful opportunity that once you come across it, you will never remain the same. CMTrading is a good platform and I advise everybody to get into it.   
Uchenna Onyia: "I got to know CMTrading online. I registered online and I was invited to the seminar. I was so happy to come. I tried to come early. The presentation and presenters were so wonderful."   
'CMTrading is the best, they're the bomb' 
Zuaima Dakah: "I've been waiting for a long time for this platform to come to Port Harcourt. I'm so grateful and so excited when I heard that CMTrading is here in Port Harcourt. I'm so happy to be here and I'm so happy that everything I expected came to pass. CMTrading is the best, they're the bomb! I cannot wait to introduce people and bring them into CMTrading.  
Temitope Balogun said: "I'm grateful that I'm part of it because it has been so good. And I thank God I made it eventually to this place. Not only that, I came here, but I thank God that I'm also one of the lucky winners that won $750 from the company."   
Pastor Isaac Nelson: "I happened to attend this seminar today, which I heard over the radio from Nigeria Info, about this CMTrading seminar on how to make money. I won't tell you that I'm regretting any bit of it because the knowledge I got here today, it's never been better. I've attended seminars like this before, but this is special." 
Join CMTrading, the largest and best-performing broker in Africa, and discover more opportunities with an award-winning broker. Register here to get started               
Follow CMTrading on Facebook, Instagram, LinkedIn, Twitter, and YouTube.