Central African Republic adopts Bitcoin as legal currency 
 Bitcoin traders received a boost as a major African country adopted the king of cryptocurrencies as legal tender.  
The Central African Republic has become the first African country, and only the second in the world, to adopt Bitcoin as a form of legal currency.  
Become a better trader – join our webinars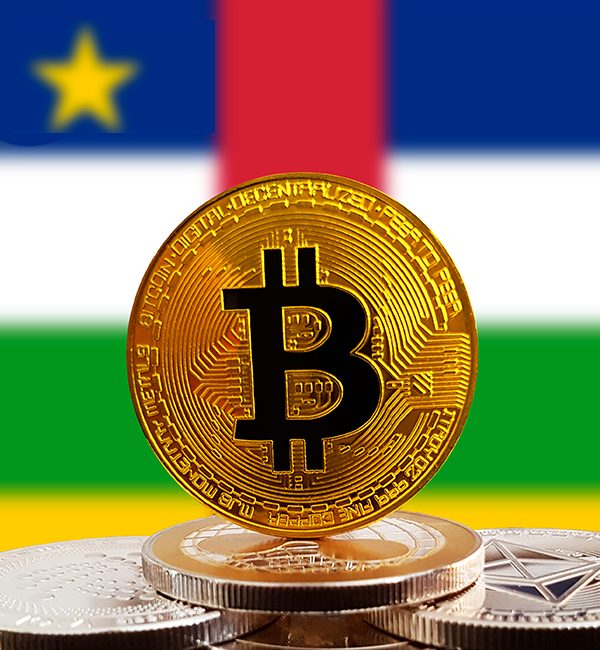 A bill governing the use of cryptocurrency was adopted unanimously by the CAR parliament.  
Central African Republic adopts crypto 
Obed Namsio, chief of staff of President Faustin-Archange Touadera, said in a statement: "The president supports this bill because it will improve the conditions of Central African citizens."   
He added that the move is "a decisive step toward opening up new opportunities for our country".    
Central African Republic is one of six nations that use the Central African CFA franc, a regional currency governed by the Bank of Central African States (BEAC).  
Late in 2021, El Salvador became the first country to adopt bitcoin as legal tender. The rollout has been met with mixed results following a proposed bitcoin bond launched in March amid global market turmoil.  
 Here's how to trade the crypto sector  
 Africa's crypto revolution  
Africa has seen an explosion of crypto traders. Many African governments are looking to regulate cryptocurrencies and the underlying blockchain technology.    
Since 2021, South African regulators have been potential regulators of cryptocurrencies. A government report revealed millions of crypto transactions are conducted in the country, the result of hundreds of thousands of crypto traders within SA.    
Nigeria has been plagued by several crypto scams in recent years. The country's central bank has barred local banks from working with cryptocurrencies in 2021. Late in 2021 however, the country launched its digital currency, the eNaira.  
 Don't miss out – Get Daily Trading Signals  
Tanzania could be the next African country to adopt Bitcoin; the country's central bank said earlier in 2022 that is working on legislation to prepare for cryptocurrencies.  
Bitcoin crash  
Bitcoin, and the entire crypto market, suffered a disastrous crash at the start of 2022. Bitcoin fell below $40,000 for the first time since September 2021 and by April 2022 is still struggling to breach above $40 000.   
The value of the cryptocurrency market has dropped by more than $300 billion to below an all-time high of $3 trillion seen in November 2021.     
It should be mentioned however that the crypto market, and indeed Bitcoin, has seen record highs. Over the last five years, Bitcoin has skyrocketed nearly 4,300% yet it's down nearly 40% from a record of $69,000 set in November 2021.   
Many are still hoping for a huge crypto rally as was experienced in 2021. Regardless of direction, volatility in the crypto market is all but guaranteed thanks to the upcoming monthly close. At it stands, BTC/USD is set to close April 2022 about $6000 lower than at the start of the month. 
 Cuba approves crypto services  
 The Cuban central bank issued on April 27 issued regulations for "virtual asset service providers" such as cryptocurrencies.    
The move has been praised by experts as it could help the Communist-run Caribbean island circumvent heavy US sanctions.  
 Ready to start trading? Open an account today  
Many institutions are turning to the decentralized nature of cryptocurrencies, especially as a means to get around traditional capital controls and to make payments and transfers more efficient.    
The Cuban central bank said reports that those wishing to utilize Bitcoin and other cryptocurrencies will have to obtain a license.  
Following a vetting process involving the crypto-trading license will be valid for one year.  
The roll-out of mobile internet in 2019 has paved the way for digital financial transactions in Cuba. Many Cubans are reportedly turning to crypto as the digital coins help overcome heavy US sanctions.    
Several of Cuba's Central American neighbors have taken an interest in cryptocurrency in recent years. In 2021, El Salvador became the first country in the world to adopt bitcoin as legal tender.  
 Retirement in Bitcoin?  
Many financial institutions are offering crypto services.  
In April 2022, Fidelity Investments announced it will allow clients to allocate part of their retirement savings in bitcoin. It's a huge move for a traditional banking service.    
The option allows members to turn part of their 401(k) investment plans into Bitcoin. It's the first major financial institution to do so.  
How to become an online trader in 2022 
MicroStrategy Inc, an asset manager, and major Bitcoin corporate backer is set to be the first employer to use the new service.   
Fidelity said members will be able to invest in Bitcoin through a Digital Assets Account (DAA).    
This move could pave the way for more retirement fund providers to follow suit creating a major shift in the financial services industry.  
Volatility creates opportunity    
Cryptocurrencies are a much more brutal market with price swings that rival even those of fiat currencies. Considering it's not uncommon to witness sudden 100-pip spikes in your usual currency pairs, that says a lot.   
Become a better trader – Join our webinars 
Bitcoin trading as well as all altcoins are very unpredictable markets with a fickle temperament. News announcements can throw the market off the deep end, especially ones that are related to crypto's rate of adoption, how the blockchain is utilized by the tech industry, and a government's restrictions on crypto.  
If you are trading the news to take advantage of the big movements, you need to be prepared to face the consequences.  
A risk management strategy should always be in place when trading bitcoin but during periods of extreme volatility, you should know that things can go out of control regardless. For example, during a high-impact news event where liquidity is very thin, it is very likely that your stop-loss order will be filled way too late, and you will be liable to cover the damages even if you did everything right on your end.  
Trade the easy way            
Join CMTrading, the largest and best-performing broker in Africa, and discover more opportunities with an award-winning broker. Register here to get started             
Follow CMTrading on Facebook, Instagram, LinkedIn, Twitter, and YouTube.