Trading revolution: 'Women have the tools to become great traders' 
"Don't limit yourself. Many people limit themselves to what they think they can do. You can go as far as your mind lets you. What you believe, remember, you can achieve," Mary Kay Ash, founder of Mary Kay Cosmetics  
As South Africa celebrates National Women's Day on August 9, we highlight the fact that not only are millions joining the online trading revolution, but many are successful female traders.  
In the realm of business, Forbes reports that more than 300 billionaires on its World's Richest List, are women. What's more, that list includes many self-made female billionaires. We've included this list at the end of the article.  
Don't miss out – Get Daily Trading Signals      
Today, we highlight why you should enter the financial markets and share valuable business insights.  
Trading revolution  
How many people trade online? According to statistics, 9.6 million people are actively trading online – that's one in every 780 people online. Large concentrations of trading activity can be found in Europe and the United States. However, emerging in recent years we've seen millions of new traders from the Middle East and Africa. Due to improvements in cellular technology, many can trade via their mobile phones.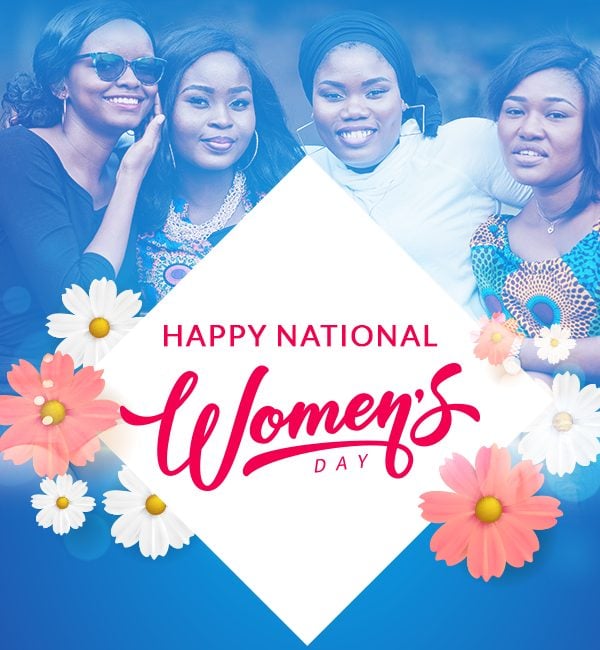 In Africa, there are 1.5 million online traders, reports AskTraders. This is great news for the continent as it means many Africans are getting their share of the financial markets previously locked to them. The Middle East has also seen a significant boom in online traders; 1 in every 150 people that use the internet in the GCC reports having experience with financial trading.  
Become a better trader – Join our webinars     
What are women trading? 
According to a recent study, women thrive in Forex with 48.1% percent of female traders describes themselves as "trading at a professional level". This is higher than the 45.5% of men who said the same.  
Professional and day trading is creating opportunities for thousands of women not only in Africa but across the globe. Trading has proven to be a consistent and viable source of income for thousands of female African traders. 
190 000 traders in South Africa 
In South Africa, there are more than 190 000 traders. This group contains some of the most successful Forex Traders in the country. A report titled "Most successful Female Forex Traders in SA 2022" reveals some of the most prolific females in the local trading arena. 
10 Best Successful Female Traders in Africa: 
1 Nelisiwe Masango 
2 Danielle Lester and Paballo Nkwe 
3 Nobuhle Catherine Anajemba (Bosslady) 
4 Reabetswe Shongwe 
5 Tracy Britt Cool 
6 Abigail Johnson 
7 Jennifer Fan 
8 Linda Raschke 
9 Raghee Horner 
10 Kathy Lien 
Trading is for everyone  
Whether you're a housewife seeking additional income or a savvy businesswoman looking for additional opportunities, the financial market is a gateway to profits and much more. Today, all you need is a cellphone and a trading platform to tap into the financial markets. To be successful, however, you'll need to guidance and expertise of an award-winning platform such as CMTrading.  
CMTrading Client Reviews: Maryann Gacheru 
'Thousands of female traders are entering the game'  
Fred Razak, CMTrading's Senior Trading Specialist, shares his thoughts on female traders and shares valuable advice for anyone still on the fence about trading: 
Q: Are there many female traders out there?   
Razak said: "There have been a lot of new female traders entering the markets over the past ten years. I mean 20 years ago when I first started, there was a glass ceiling. That's no longer the case, this was something that I think was well overdue. Back then some believed that just because they were a woman doesn't mean that they can't read the charts, as well as men, do. I think because women are natural multi-taskers might make them have one up on men.
It could give women an advantage using multiple frameworks of analysis whereas men are so focused on one thing. This gives many female traders the ability to focus on multiple assets and data sets at the same time.
Today, there are thousands of female traders entering the game from all over the world.  
Q: Any anecdotes you can share?  
Razak said: "I remember one client specifically. She had deposited $1000. She was a college student and she made $4000. She gave back about $1000 and she couldn't continue. I begged her, I said 'Don't do that, I'd love to see how you develop as a trader.
I hope she's made it back because it was phenomenal that she was able to make $4000 within a month. I was so impressed by her ability to galvanize profits in the markets like that in such a short time.   
"Women are up and coming in this field and there's no reason that they can't push that glass ceiling even further. I'm a big proponent of equality in business."   
'Still a man's world' 
"I would say that trading unfortunately is still a male-dominated environment and it doesn't need to be that way. You see more inroads for women to come into the fray of the financial markets. But again, it's glass ceilings and it's stereotypes that you need to break.
There's no reason why women can't trade the financial markets. Women have all the tools to become great traders."   
Q: What's the easiest way to get into trading?   
Razak said: "The easiest way to get into trading is by immersing yourself in information and learning about the financial markets. In not just about one industry, I would say today, it's different categories of the markets that you can get yourself involved in. I think that that's the greatest part, the ability to shine is to see other parts of the markets that you might not be aware of. Once you learn about them, you'll be able to take advantage of the markets.
So the easiest way to get into trading is just by educating yourself. There's lots of trading education available on our portal that we provide clients with. We also feature weekly webinars whereby you can learn how to trade the financial markets."   
Q: Advice for female traders out there?  
Razak said: "There's nothing specific I would say to women that I wouldn't say to men if they're getting into trading. I think you know when a person is ahead you can make more of a success in life. The great saying goes 'If if you fail to plan, you plan to fail'.
And I think that that's something that many of us are subject to. I think whether you're a man or a woman, as long as you've planned, you could take advantage of the market.  
"I would say the one element is probably emotionally just to set yourself up to accept risks. You need to decide what your risk factors are and how much, how much limitations you're willing to give yourself in terms of profits and loss. All trading is risky but with planning and education, you lower that risk.
So those are just types of things that, you know, I think that men and women need to encounter when they first start trading.   
"According to data, women are less averse to taking risks sometimes than men. However, to a certain degree, they are much more creative and much more explorative. I'm not into the school of thought that 'women can't do this, or men are always supposed to do that'.
There are character differences that we all have and we all bring to the table. There are insights that women bring into everything and there are some insights that men have.   
"I think everyone brings different things to the table, it's just how you can capitalize on them that will make the difference.   
"It's Women's Day in South Africa! I'd like to extend my appreciation to all the women who are the backbones of families, who have sacrificed for themselves and their families. We all need to appreciate all the wonderful things that women have added to our lives.
The old saying is, 'behind every great man is a greater woman behind him and I think that that's a true statement. Here's hoping to see more great women shine on their own and enter the marketplace."  
World's richest women  
The Forbe's richest list, which comprises 2,668 billionaires in 2022 features 327 female billionaires. These ultra-rich women are collectively worth $1.56 trillion, up from $1.53 trillion in 2021.  
Leading the is L'Oréal heiress Francoise Bettencourt Meyers, Walmart heiress Alice Walton and Julia Koch. Forbes reports that more than a hundred women on its list are self-made, meaning they founded or co-founded their own company(ies).  
World's richest women in 2022: 
Francoise Bettencourt Meyers 
Net worth – $74.8 billion  
Source of wealth – L'Oréal   
Country – France  
Alice Walton, $65.3 billion, Walmart, USA 

Julia Koch, $60 billion, Koch Industries, USA 

MacKenzie Scott, $43.6 billion, Amazon, USA 

Jacqueline Mars, $31.7 billion, Candy & pet food, USA 

Gina Rinehart, $30.2 billion, Mining, Australia 

Miriam Adelson, $27.5 billion, Casinos, USA 

Susanne Klatten, $24.3 billion, BMW & pharmaceuticals, Germany  

Iris Fontbona, $22.8 billion, Mining, Chile 

Abigail Johnson, $21.2 billion, Money Management, USA 
Upcoming webinars you can't afford to miss: hosted by Fred Razak 
TUESDAY, AUGUST 9, 2022, AT 11 AM UTC+03  
Technical Tools – Types of Orders 
Click here for more information  
Ready to start trading? Open an account today       
Join CMTrading, the largest and best-performing broker in Africa, and discover more opportunities with an award-winning broker. Register here to get started           
Follow CMTrading on Facebook, Instagram, LinkedIn, Twitter, and YouTube