'Trading is for everyone' – Get into the markets the easy way 
The 2020 pandemic revealed the fragility of the traditional workplace environment. Millions were left unemployed as businesses, many of which existed for decades were forced to close indefinitely. One sector that has seen a boom in recent years, however, is online trading.   
Online trading is no longer dominated by huge financial houses and Wallstreet traders. Instead, millions are turning to the financial markets to grab their financial freedom. According to "The Modern Trader" report there are approximately 13.9 million online traders worldwide.   
Become a better trader – Join our webinars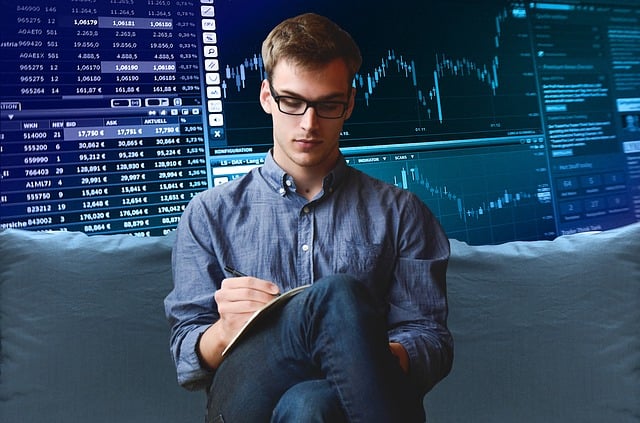 Today, we'll show you how a few hours of learning could change your life.  
Financial freedom – attend our seminars  
It's much easier to become a trader today than it was 10 years ago. All you need is internet access, free software, and a trading account. To become a successful trader, however, you'll need education and the support of a reputable brokerage.   
At CMTrading, we believe trading is for everyone and as such are hosting seminars in South Africa and Nigeria to uplift and guide potential traders.   
Dozens of potential traders have already taken the first step towards financial freedom by attending our seminars.    
'Trading is the great economic leveler'  
CMTrading hosted another successful trading seminar in Johannesburg, South Africa in November 2022. Alon Roslyakov, CMTrading South Africa Office Manager and co-host of the recent seminar, shares why he believes trading is for everyone:    
 Q: Why should anyone attend in-person seminars?  
Roslyakov said: "Attending seminars provides traders a wonderful opportunity to meet the people behind the screen/phone at CMTrading who provide you with excellent service. It also provides great exposure to the financial markets. Clients can meet, communicate with our excellent service providers, and see, in person, that we are a trusted regulated broker there to help anyone in starting their trading journey.  
"We believe trading is for everyone, and we reinforce this through the quality distribution of information, trading education, and continued support from our veteran market analysts."  
 Q: Given South Africa's poor economic situation, isn't becoming a trader risky?  
Roslyakov said: "South Africa is still battling the worldwide crisis of increased inflation, higher prices on goods, supply chain issues, and continued unemployment difficulties. So, is it risky to become a trader in South Africa? No, at least not any riskier than anywhere else in the world.   
"Trading is always a risk, however with proper education and careful risk management you will be able to create and spot opportunities as well as mitigate economic risk. It provides traders with an avenue to take their wealth creation into their own hands. When trading is done right, through partnering with a respected broker such as CMTrading, this prospect reduces individuals' risk by putting their economic future in their own hands.  
"Trading on the capital markets is the great economic leveler – it doesn't matter who you are, where you live, or what your circumstances are – all you need is the discipline to learn and the willingness to liberate yourself towards achieving financial success."  
 Q: Can anyone become a trader?  
Roslyakov said: "Many years ago, being a trader was seen as a niche activity requiring specific skills and access to unique hardware and software to trade the capital markets. However, today, in the modern era, the distribution of information and free access to many educational and professional services is freely available to anyone with access to the internet.  
"Anyone can access the financial markets and trade. Although to be successful it all depends on how much time and effort you are willing to invest. It needs to be treated seriously. Fortunately, our unique Copykat system not only provides access to the markets but allows you to follow and copy some of the world's best traders.  
Q: What sets CMTrading apart from rivals?  
Roslyakov said: "CMTrading is a regulated broker, we have been operating in the business for more than 10 years and have received many awards for our excellent service.  
What sets CMTrading apart from its competitors is the excellent trading features and positive client feedback and experience. We care about our traders and want them to have the best experience possible in their trading journey. This is reflected in our fantastic online reviews and feedback by word-of-mouth. In addition, our business partnerships allow us to reach out to many businesses and through strategic planning, management, and execution we can provide excellent service to all our partners. This enables us to create a wide net of outstanding complementary partnerships.  
 "There is a reason more than 1,000,000 subscribers choose to join our community. And that's because CMTrading is a trusted, global, award-winning platform. And our strategic partnership with InvestOn allows anyone to become part of our successful community."  
Q: Advice for anyone on the fence about trading?  
Roslyakov said: "For any trader that is still undecided on their journey I encourage them to visit our website, view our educational material, attend our webinars and seminars, and other research our value-added services.  
"Any client can request to visit our offices in South Africa, Nigeria, Kenya, and Dubai. Our experienced account managers can and will assist you with any queries that you may have. Some traders can jump right into trading the capital markets while others require more time and nurturing. One thing remains a certainty, however – each day presents a new opportunity in markets. The sooner you take the leap of faith the sooner you can start growing as a trader and human being.  
Want expert trading tips?   
CMTrading offers all the latest trading tips, news, and information in real time. Simply sign-up for an account and access your trading dashboard. What's more, it's completely FREE!   
 Gain access to the following powerful features:   
Trending stocks  

 

Analyst ratings  

 
Insider activity  

 

TipRanks smart score  

 
What's more, it's completely FREE!   
Ready to start trading? Open an account today         
Join CMTrading, the largest and best-performing broker in Africa, and discover more opportunities with an award-winning broker. Register here to get started             
Follow us on Facebook, Instagram, LinkedIn, Twitter, and YouTube