'Trade with trust' – CMTrading receives 3 industry awards so far in 2022!
The mark of a good business is its legacy; in 2022 CMTrading celebrates 10 years of excellence. Since 2012, CMTrading has a proven track record of excellence, growing to more than 1,000,000 happy subscribers. 
What better way to celebrate our company's incredible 10-year anniversary than to be awarded not one, but three accolades so far in 2022. 
Award-winning broker  
CMTrading has been awarded the following by Global Business Review: 
Best IB Program GCC 2022 (CMTrading Partners) 
Best Performing Broker Africa 2022  
Fastest Growing Broker Nigeria 2022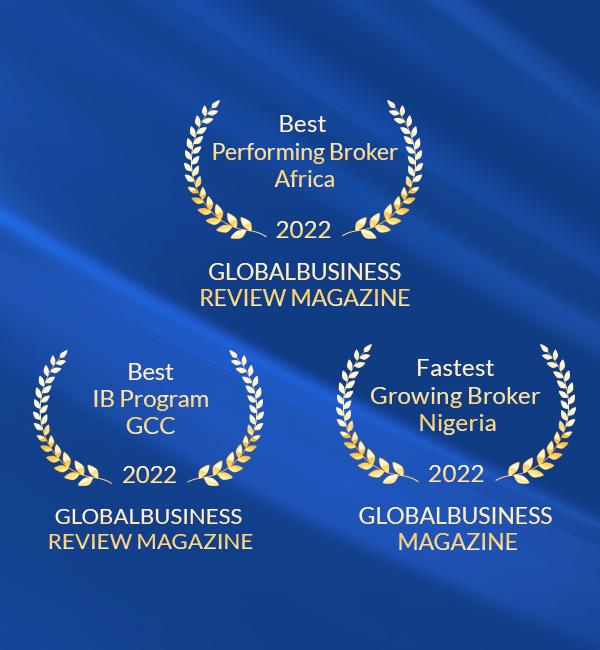 'Uplifting the people of Africa' 
Ibrahim Aita, founder and CEO, shares his thoughts on CMTrading's awards so far in 2022.  
Q: What does it mean for CMTrading to be honoured with these awards: 
Best Performing Broker Africa 2022 
Aita said: "CMTrading believes in uplifting and raising the people of Africa to grab their financial freedom. This award serves to validate our ongoing efforts over the past decade to deliver a world-class trading platform. It is a testament that providing a transparent and trusted platform is non-negotiable for us." 
Fastest Growing Broker Nigeria 2022 
Aita said: "CMTrading has grown tremendously in Nigeria over the past two years, with the opening of our local branch in Lagos. Nigeria has a population of more than 200 million people. We saw this as an opportunity to inspire millions to reach financial security. This award validates our efforts and inspires us to grow even further in 2022 and beyond!" 
Q: What makes CMTrading unique? 
Aita said: "In an industry rife with scams, we are one of few licensed and regulated brokers. We have physical offices in many locations including Nigeria, South Africa, and Dubai. What makes us unique is our focus on education – our goal is to ensure that anyone that wants to be a trader will be able to do so through our platform. Whether you're a beginner or veteran in the industry, we make sure that every client has the best possible trading experience."  
Q: Why should traders partner with CMTrading? 
Aita said: "Trust is earned; in 2022 we celebrate 10-years of excellence in the financial markets. Our awards and 10-year legacy combine to create a trading environment than 1,000,000 happy clients (and counting) enjoy. Trade with trust and join CMTrading." 
Join CMTrading, the largest and best-performing broker in Africa, and discover more opportunities with an award-winning broker. Register here to get started              
Follow CMTrading on Facebook, Instagram, LinkedIn, Twitter, and YouTube.