Global stocks rebound as China lifts quarantine 
Global markets breathed a sigh of relief as stocks climbed on June 27. China, under heavy COVID-19 lockdown, softened its strict quarantine protocols, easing investor concerns about global growth.  
The rally has been a bright spot in an otherwise dismal global economy so far in 2022.  
Market sentiment has been negative due to aggressive interest rate hikes by major central banks such as the US Federal reserve, high inflation, and the drop in commodity prices.  
 Don't miss out – Get Daily Trading Signals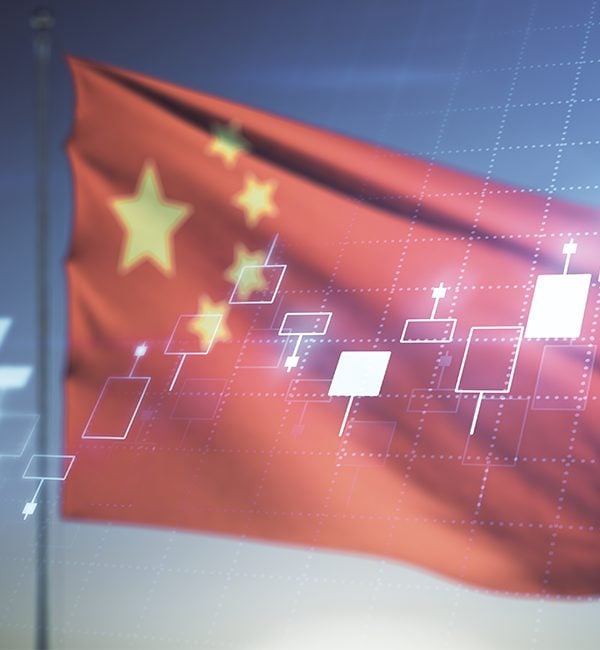 Asia, Europe shares climb 
European shares closed at a two-week high on the back of China's easing of COVID19 restrictions.  
The European STOXX 600 index rose 0.5%.  Mining and energy shares led the gains in the Stoxx 600, while US equity futures continued to climb.   
Asian markets saw the biggest gain as major Asian indexes saw gains from Japan, China, and Australia.   
China reduces the isolation time for new arrivals by half. It's the biggest shift in its strict pandemic policy that has left the country isolated and fueled supply disruptions across Asia. Oil rose with commodity-linked currencies on optimism that the move could boost demand.  
With China coming out of isolation, traders and investors have revised their dour economic concerns.   
Stay up to date on the latest market news 
 MSCI's index of Asia-Pacific shares was up 0.5%, though overall the index has dropped 3.8% so far in June 2022.  
Following the news out of China, Hong Kong's Hang Seng index (.HSI) recouped its losses and jumped 0.85% on June 28. China's blue-chip CSI300 index (CSI300) was 1% higher.  
Germany's DAX futures are 0.2% higher and FTSE futures climbing 0.47%. U.S. stock futures rose 0.46%.  
Australian shares (.AXJO) were up 0.86%, while Japan's Nikkei stock index (N225) rose 0.66%.  
US markets dragged by big corporations  
US stocks, down significantly in 2022 so far, ended a volatile trading session lower on June 27. As we move beyond the approach of the halfway point of a year equity markets have been hit hard by inflation concerns and tightening Fed policy.  
The dismal economy is nowhere more prevalent among the megacorporation stocks. Interest-rate-prone companies, such as Amazon.com Inc (AMZN.O), Microsoft Corp (MSFT.O), and Alphabet Inc (GOOGL.O) are dragging the primary indexes down.  
The Dow Jones Industrial Average (.DJI) dropped 0.2%, the S&P 500 (.SPX) dipped 0.30% and the Nasdaq Composite fell 0.72%.  
Oil continues to rise against concerns over lost Russian supply amid sanctions; US crude was up 1.02% to $110.69 a barrel while Brent oil rose to $116.42 per barrel.  
How to become an online trader in 2022 
Treasury yields show upside in pending home sales  
US Treasury yields climbed following good capital and durable goods data and a boost in pending home sales.  
The yield on benchmark 10-year Treasury notes reached 3.1828% on June 28, compared with its US close of 3.194% on June 27.  
Become a better trader – Join our webinars   
The dollar edged lower versus major rival currencies as investors continue to be discouraged by inflation and interest rate hikes. The dollar index, which tracks the USD against a host of rivals, was down at 103.96.  
Gold, still struggling for months, was slightly higher with the spot price trading at $1,825.79 per ounce.  
Short-lived rally?  
Still, rallies, especially in riskier assets, have proved short-lived this year. Higher borrowing costs, a product of the FED's battle against inflation, have restrained economic activity in all major economies.   
The European Central Bank could consider an initial increase in interest rates above the planned quarter-point hike. This will also exacerbate existing market issues.  
Many analysts have changed earnings revisions as the US economy is set to slow down in 2023 in terms of growth. China emerging from its Covid battle will be an important global buffer and could attract more investment in Asia.   
To boost its economy, the People's Bank of China has pledged to keep monetary policy support. This has signaled that China's stimulus will likely focus on boosting credit rather than lowering existing interest rates.   
Here's how to trade the crypto sector 
War woes  
Meanwhile, Russia's ongoing war against Ukraine continues to plague global commodities such as oil and wheat. Rising energy prices will be one of the main topics of discussion at a global Group of Seven (G-7) summit.  
 G-7 leaders could implement a price cap on Russian gas.  Russia is also set to default on its loans for the first time in a century.  
Safe way to trade – Why you should trade CFDs?      
One of the most advantageous methods of benefiting from market price movements is to trade CFDs online. CFDs or Contracts for Difference are financial derivatives that allow investors to speculate on the price fluctuations of an underlying financial asset (I.e., Google or Amazon) without buying it beforehand.      
Don't miss out – Get Daily Trading Signals     
Moreover, CFD traders can profit both when prices are rising as well as when they are falling. This is because CFD trading allows traders to open a buy or sell position, which means they can buy when prices are moving up or sell when the prices are dropping to generate profits.      
Also, CFDs are traded on margin, which means that traders only need a small amount of capital to open a position on the market and enjoy increased returns at the cost of higher risk exposure.      
Please note that trading CFDs is considered a high-risk investment, which can result in the loss of your invested capital. Always get in touch with your account manager to discuss profit targets and how you can minimize your exposure to downside risk.      
Ready to start trading? Open an account today      
Join CMTrading, the largest and best-performing broker in Africa, and discover more opportunities with an award-winning broker. Register here to get started          
Follow CMTrading on Facebook, Instagram, LinkedIn, Twitter, and YouTube  
More from CMTrading: