Record highs: Traders seek 'safe haven' gold during conflict 
The ongoing conflict  between Russia and Ukraine continues in March 2022, causing severe instability in global markets.  
As the US dollar faces escalating pressure of inflation and Russia is hit by harsh economic sanctions traders have turned to the relative safety of gold.    
The precious metal, struggling for most of 2021, has made a comeback in 2022, hitting record levels beyond $2000.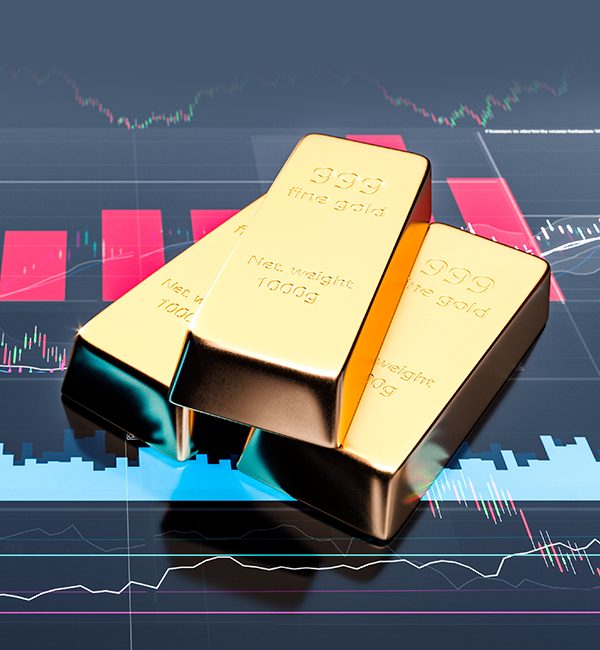 Going beyond $2000  
The rise of XAU/USD has been nothing short of meteoric. Since the conflict began in late February, the price of gold has consistently climbed as traders seek the stability of the precious metal. With bullish support, it eventually breached the $2000 barrier. If rate hikes and the conflict persists, experts believe gold could test the $2070 region and beyond.   
Even cryptocurrencies, thought to be safe during the conflict, have felt the brunt of instability. This has been a massive boon for gold during these tumultuous times.   
Ready to start trading? Open an account today  
Gold retreats on mass sell-off  
Markets are cyclical and it's only natural that with a sudden spike, traders would begin to sell off gold to reap profits. Gold has extended its recent sharp pullback from an all-time high around $2,070 earlier in March. The commodity is experiencing heavy selling, dragging spot prices to a one-and-half-week low to $1,925. This does present a new resistance level for the commodity and a buying opportunity for others. 
As the conflict escalates with a possible US and Nato involvement, analysts expect to see a huge boost in the price of gold.  
Expert advice 
Fred Razak, senior trading specialist at CMTrading, shares valuable advice for trading gold during times of conflict.  
Here's how to trade during crisis 
Why has the price of Gold gone up?  
Razak said: "Ultimately gold remains the standard when it comes to the creditworthiness of each country. Russia has been hit by sanctions and no American companies are doing business with Russia. Sanctions are a non-combative form of war. It's still a declaration of war, it's just a declaration of economic war. When conflict and instability hits, traders turn to gold. It's still the universal standard, a safe haven, when it comes to measuring the credibility of nations.  
"We could be amid a possible WWIII. If you look at what's happening between Russia and Ukraine, it's Russia's first step against the west since the 1980s when communism was pretty much over. Everybody thought it was going to be fair game and all countries were going to be at peace with one another. Sadly, this is not the case right now."  
Take advantage of today's gold prices!   
What does safe haven mean?  
Razak said: "A safe haven means when the rest of the market is susceptible to the economics of what is going on, even in a stressful environment these types of investments flourish. This is the case with gold. As the Forex and stock markets are hit by the ongoing conflict, traders have turned to gold.  
Could it breach $2000 and beyond?  
Razak said: "If we could get to $2070, we could break above $2500 easy. When you break out to new highs, there's no limit on how much further you can go."  
How to become an online trader in 2022 
Advice for gold traders?  
Razak said: "In these types of spike environments, usually it's an inverse relationship, but it can do the same thing by going down as well. So just be aware that in these types of environments, you need to take quick profits because they could turn around very, very quickly. That is something that we need to overcome to book your profits. You need to realize that you're already chasing it up. It's already in territories where it's spiking. So, it could turn on a dime. You need to make sure that you're being responsible for it." 
Join CMTrading, the largest and best-performing broker in Africa, and discover more opportunities with an award-winning broker. Register here to get started               
Follow CMTrading on Facebook, Instagram, LinkedIn, Twitter, and YouTube.