Market winners: Oil, Moderna, Zynga
The ongoing conflict between Russia and Ukraine continues to cause market volatility. The commodity markets have experienced incredible volatility with the oil price hitting record highs.  
Away from the instability of commodities, the stock market also experienced interesting moves as two major video-game developers are set to merge.  
We look at some of the most tradable instruments on CMTrading's award-winning platform.  
Ready to start trading? Open an account today 
Most tradeable instruments weekly:  
CRUDEOIL
The war in Eastern Europe has fueled fears of fuel shortage, driving the price of oil to record highs. Russia, one of the world's biggest oil-producing nations, has been hard hit by sanctions including a ban on oil/fuel-related products in many parts of the world. Earlier in March, the oil price hit $140 and beyond though has dropped significantly lower to the $110 region. A possible EU ban on Russian oil is sending the oil price climbing again. As the conflict persists, consumers will be looking at record-high fuel prices in the coming months.  
Take advantage of today's oil prices!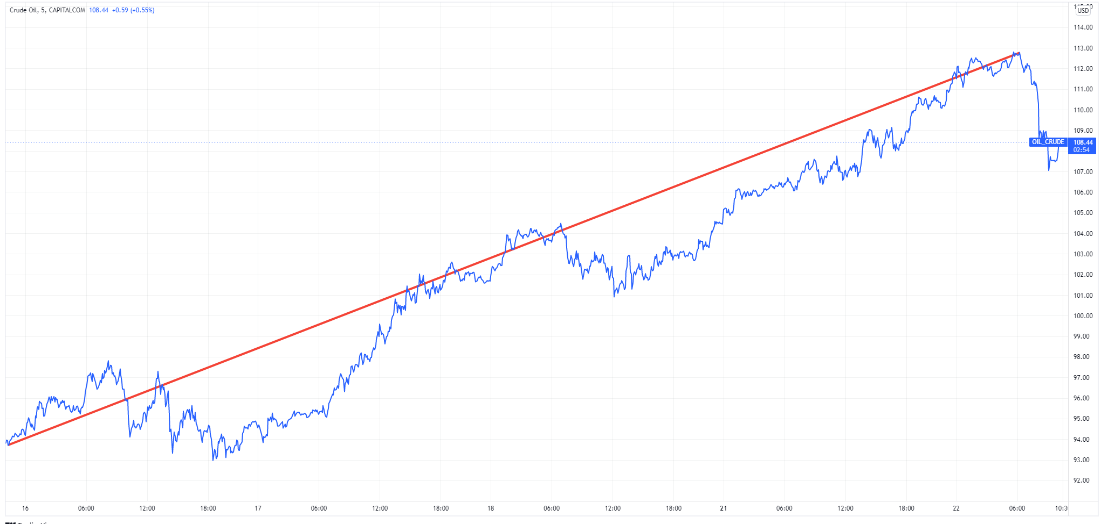 LTCUSD
Litecoin, the 21st biggest cryptocurrency, is struggling, since hitting a peak of $278.01 in November 2021 it's down to $119. It has also lost billions in market value from a high of $19.2 billion to $7.7 billion.  
LTC shares a codebase with Bitcoin and suffers from the same price movements in cryptocurrency markets – if Bitcoin rises, so will LTC. Bitcoin, the king of cryptos, has been struggling in 2022 and unless it makes a comeback, Litecoin will too struggle to reach highs beyond $270 again.  
 How to become an online trader in 2022 
ZYNGA
Earlier in 2022, Take-Two Interactive Software announced a $12.7 billion acquisition of mobile games giant Zynga. Take-Two (the company behind the Grand Theft Auto franchise) hopes to expand its mobile gaming portfolio. The announcement has seen Zynga's share price steadily increase. Zynga is approaching its next earnings release with estimated quarterly revenue of $73OןךOןך5.25 million (+2.19%).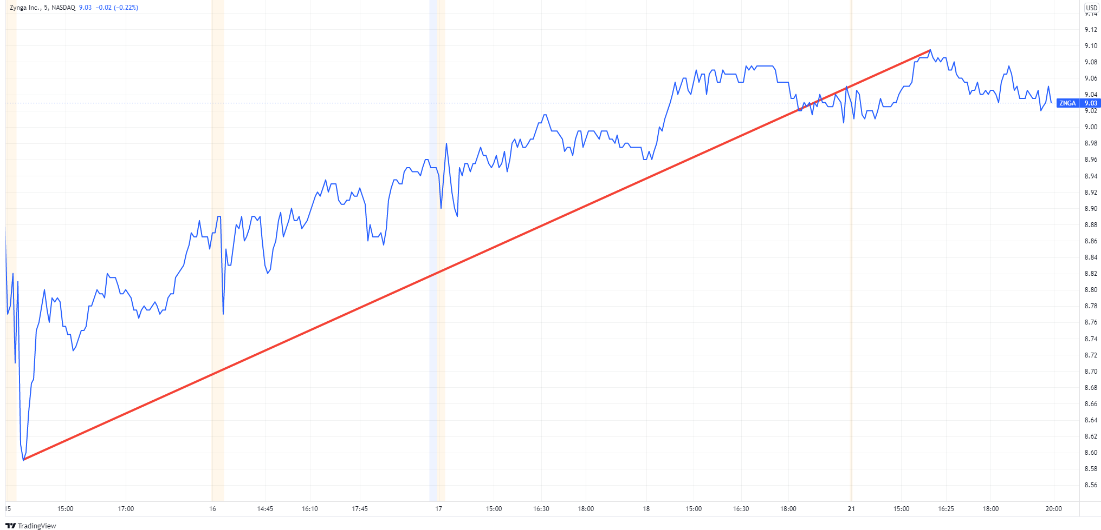 Biggest percentage move weekly:  
Stock: MODERNA 20.27%  
Pharmaceutical giant Moderna stock is down 63% from its high in December 2021 yet a resurgence of COVID-19 cases in Europe and Asia is rallying its stock. As the number of global cases increases, so too will the order of vaccines. This has propelled Moderna's share price, which leaped 30% to close at $178.93 on March 18. It's an incredible rise from $138.20 reported on March 11. The stock's climb is also due to the more transmissible BA.2 subvariant, which reportedly comprises 23% of cases in the USA. Federal regulators are already discussing a second round of COVID-19 boosters to combat the threat.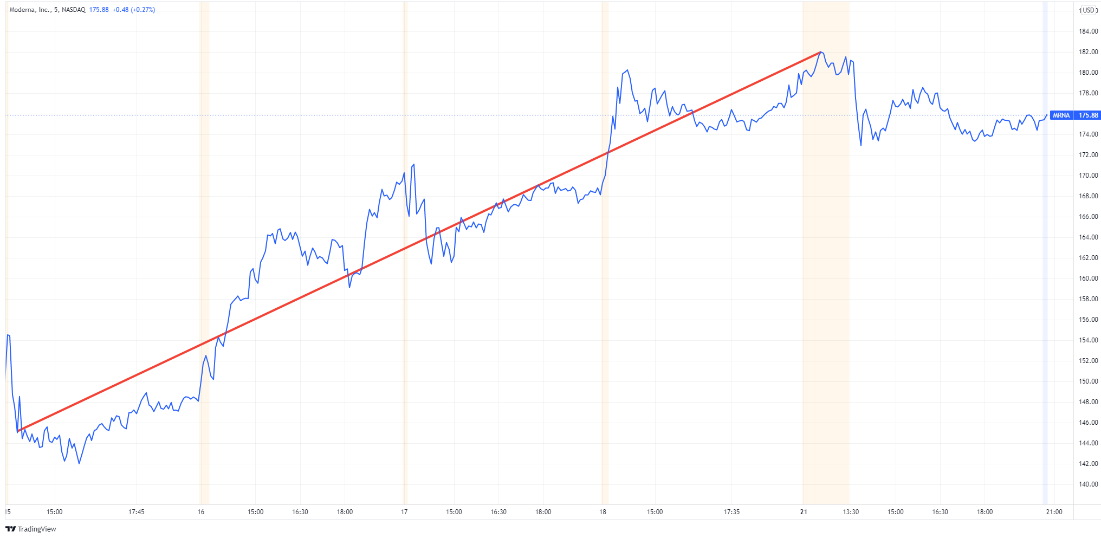 Commodities: COTTON 3.02%  
Cotton prices have risen to their highest level in 10 years due to a prolonged drought in the USA. The popular textile reached $1.3171 per pound, the highest price since July 2011. Texas, which produces about 40% of all US cotton production, is suffering its worst drought in years. The drought is an affecting and already unstable market that has been plagued by pandemic-related supply issues and record-high demand for the textile.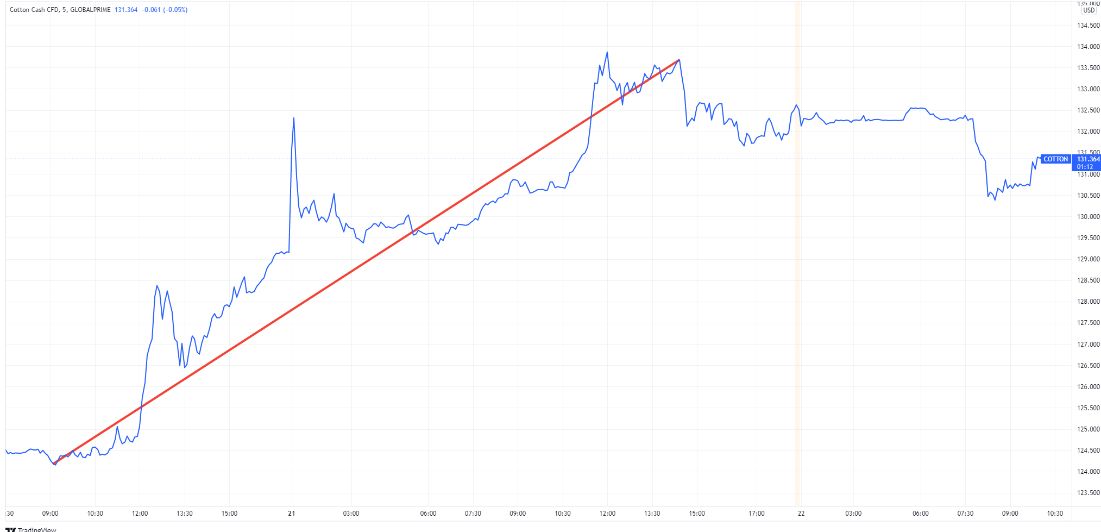 Crypto: CHAINLINK 10.30%  
Cryptocurrency Chainlink (LINK/USD) received a major boost in March. A report by Coinbase, one of the world's biggest cryptocurrency platforms, reveals that Chainlink is severely undervalued. The platform stated that Link's price is not matched by its recent growth in total value secured (TVS); its TVS has grown by more than 800% since early 2021.  
The TVS growth from $7 billion in early 2021 is believed to be $58 billion in March 2022. Chainlink's price has only grown by about 30% to a market capitalization of $6.7 billion.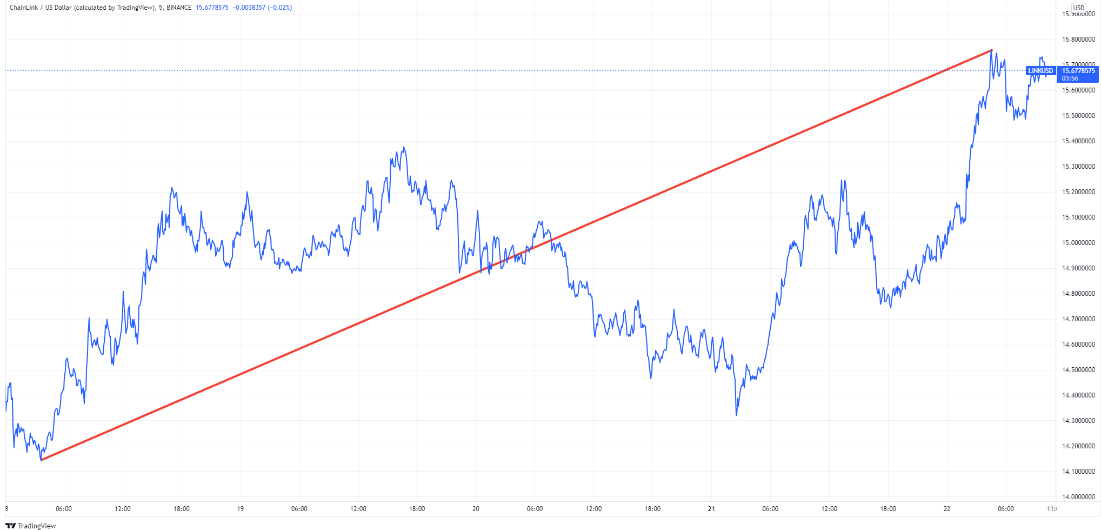 Join CMTrading, the largest and best-performing broker in Africa, and discover more opportunities with an award-winning broker. Register here to get started               
Follow CMTrading on Facebook, Instagram, LinkedIn, Twitter, and YouTube.