Market winners: Ford, Cotton, Chainlink, and more! 
From Amazon to Ford, we look at some stock market winners.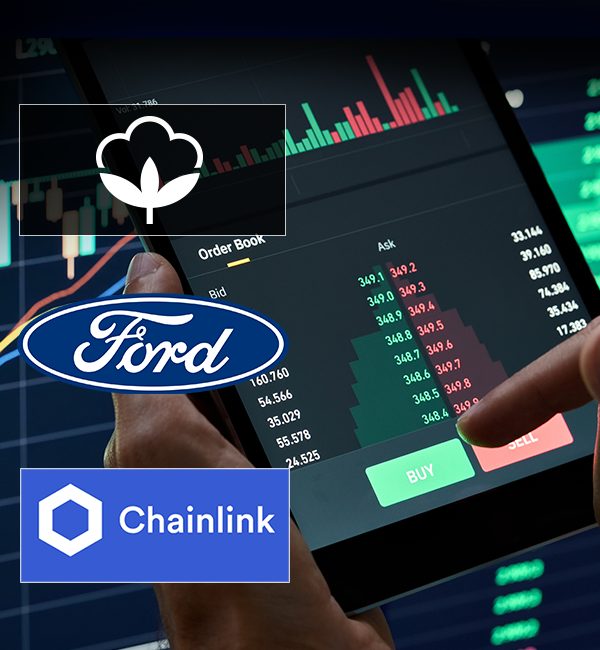 The first two weeks of 2022 have been a tumultuous period of volatility for crypto traders; Bitcoin has seen its biggest drop in months to $41 960,40.  
This hasn't stopped our traders from spotting trends, especially in newer cryptocurrencies.  
Another stock that has seen great movement is US auto giant Ford Motor Company. Even if an asset is on the decline, there's still opportunity in "buying the dip", as was the case for traders of eCommerce titan Amazon.  
How to become an online trader in 2022 
Today, we look at some market winners for the second week of January 2022.  
Biggest percentage move weekly:  
Stock: FORD 14.91%  
Ford stock is on the rise, grabbing the attention of Wall Street. The company's shares increased from $20 to $24, a 14.91% rise for the second week of 2022. Despite ongoing supply chain disruptions, the company sold more vehicles in the US (508,451 units) than any other automaker in the fourth quarter. Ford reported that 2021 was its best year yet for electric-vehicle sales, second only to Tesla in EVs sold in the US.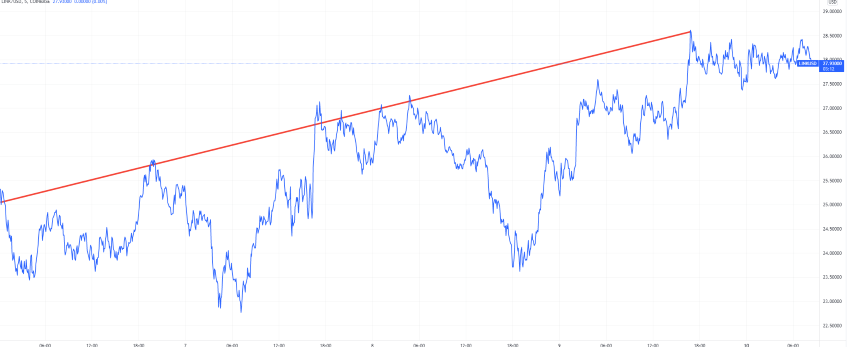 Trade the biggest markets including Nasdaq 
Commodities: COTTON 0.2%  
Commodity prices have rebounded dramatically since the start of the global COVID-19 pandemic, mostly due to supply-chain issues driving up prices. One such commodity that is rising to record highs is cotton futures, which have almost doubled in price to nearly $1.16 per pound.  
An ongoing supply deficit will continue to push prices and while cotton traders could reap the benefits of this windfall, consumers will feel the brunt as the popular textile becomes more expensive, increasing the price of clothing.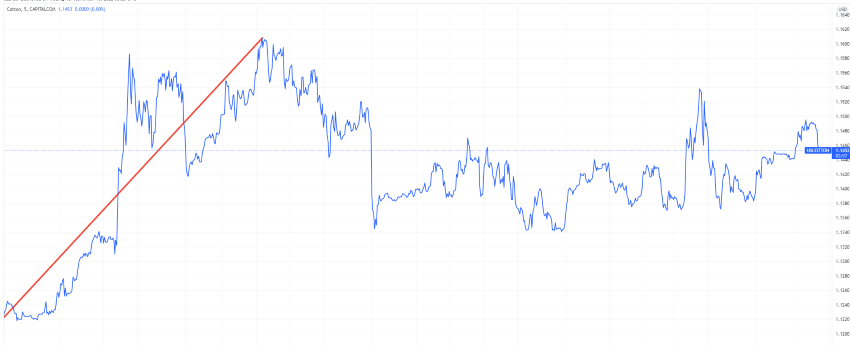 Crypto: LINKUSD 22%  
Popular altcoin Chainlink (LINK-USD) has been rising in value in 2022. Link is one of few altcoins to make it to the top 20 most traded crypto assets. This is due to its promising technology and upcoming developments that could boost its adoption in 2022. LINK/USD is trading around $25.66, this is near 22% rise in the past week. Chainlink's tech acts as the middleman between outside networks (I.e., price feeds) and blockchains, allowing for better integration.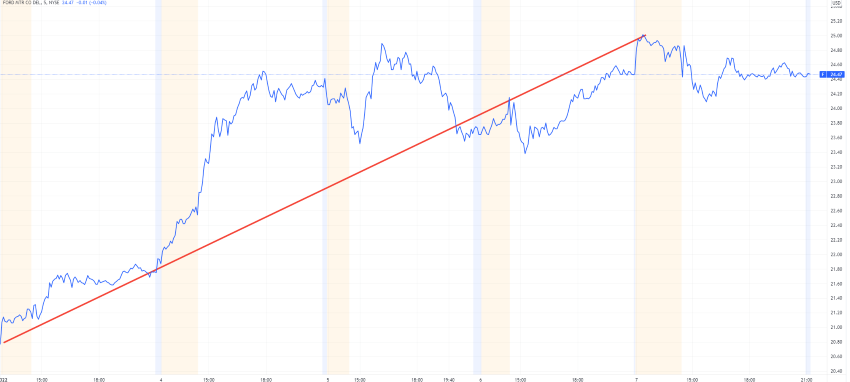 Most tradeable instruments weekly:  
XAU/USD – 1,792.82 (-2%) 
The Gold price staged a comeback on January 7, moving upwards from a three-week low of $1,783. The drop in the gold price was due to traders reacting to the US labor market report. Following the Nonfarm Payrolls figure, gold price took a significant hit due to a surge in US wage inflation. Gold has been struggling to breach the $1800 resistance level reaching nowhere near its 2020 highs beyond $2,000.  
MATICUSD – 27.18 (-12.83%) 
Even if a market is dropping, sometimes all an asset needs to become popular is to drop less than its rivals. This was the case with crypto Polygon (MATIC-USD) which rose in value despite the overall crypto market-moving 5% lower. This has resulted in a surge in interest among crypto traders for Polygon.  
AMAZON – 3,251.08 USD (-2.98%) 
Amazon's pandemic-related gains pushed its stock by an incredible 76% surge in 2020. In 2021, however, it saw a slowdown in growth. The company is down by 5% in January 2022. It must be mentioned that it hasn't posted its holiday sales yet, a traditionally great period of sales for the retail giant. Many of CMTrading clients are buying the dip with the hope that the company will rebound in 2022.  
Trade the easy way!        
Join CMTrading, the largest and best-performing broker in Africa, and discover more opportunities with an award-winning broker. Register here to get started        
Follow CMTrading on Facebook, Instagram, LinkedIn, Twitter, and YouTube.       
Prices are accurate at the time of publishing.