How to be a trader in 2023
Have you ever wondered why the price of fuel and oil has soared? Have you ever read news about a company and thought about buying stocks? Congratulations, you've just participated in the fundamentals of online trading – speculating on markets and applying your knowledge.   
In this article, we'll help reveal just how easy it is to not only become an online trader but thrive in the financial markets.  
Become a better trader – join our webinars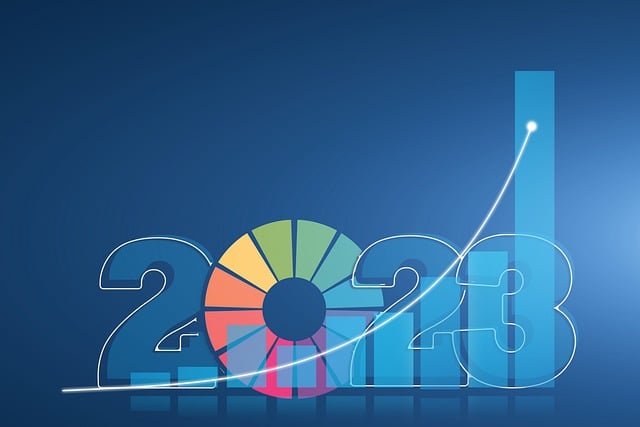 New year, new possibilities  
The financial markets go through periods of boom and bust (ups and downs). If 2021 can be considered a boom, then 2022 was most definitely a bust. How 2023 will end up is anyone's guess however, there is one industry that thrives regardless of market conditions – online trading. Good traders can profit regardless of the way markets a going as they're capable of taking advantage of the countless opportunities trading offers.  
From Forex to stocks and commodities, online traders can tap into a wide variety of assets and financial instruments to ensure they remain profitable. What's more, millions of average people from all walks of life are turning to online trading to carve their share of the markets.  
Stay up to date on the latest market news 
Millions of online traders in the world  
Online trading is attracting thousands of newcomers to the financial markets every year. Through online courses, brokerages, and accessible mobile platforms, it's never been easier to get involved in the financial markets. It is much easier to become a trader today than it was 10 years ago; Traders only need internet access and a mobile phone to start trading. However, to be successful in the markets, you need to partner with an award-winning broker such as CMTrading.  
Don't miss out – Get Daily Trading Signals        
Your opportunity to become a trader  
Even if you have little to no knowledge of the financial markets, online trading can be a gateway to additional income and financial freedom. Through free education, live webinars, and social trading, anyone can become a trader. Like any skill, it will require sacrifice and a large investment of time; what you're willing to put in, you'll get out.  
Fortunately, there are many ways to tap into the financial markets and you can find a style and strategy to suit your needs.  
Follow these top 10 tips to become a better trader in 2023:  
Choose a trading style that suits your needs

Learn technical analysis

Understand how economic and political news affects the markets 

Find a strategy and stick to it

Always trade the trend

Use sensible risk management 

Refine your strategy

Have patience and discipline

Never trade money you can't afford to lose

Get in the game 
ADVICE FROM AN EXPERT TRADER  
Alon Roslyakov, CMTrading South Africa Office Manager, shares advice for anyone wanting to become a trader in 2023.   
Q: Can anyone become an online trader?  
Roslyakov: "Anyone that has a passion or even interest in the financial markets can become a trader. The digital age has provided opportunities for any individual looking to gain a secondary or even primary income through the capital markets. All you need is a good fundamental understanding of CFDs, knowledge of the financial markets through education, an initial capital investment, a trusted and reliable broker, and time.   
"As with anything in life to be successful, time and effort need to be invested into what you are doing. Provided you can invest in developing your skill, then anyone can become a successful trader.  
Q: Don't you need a business degree?   
Roslyakov: "You do not need a business degree to trade. Some of the most profitable traders in the world, had no tertiary education before they became successful traders. What is necessary is a process, hard work, and developing a set of skills to keep your trading sustainable and profitable.   
"The internet provides everyone easy access to quality information and education with regards to capital markets. One can essentially gain a master's degree in trading knowledge and never have to set foot in a tertiary institution."  
Q: Do you need a lot of money to start trading?  
Roslyakov: "Trading caters to individuals' needs and circumstances. Now, this isn't to say that you can trade with $10 but depending on your goals and expectations, traders can and should only start trading with several funds that isn't detrimental to their financial stability.   
"Remember trading is all about taking calculated risks. Sometimes those risks will be profitable and sometimes they won't. When the risk doesn't pay off, it should not be to the psychological detriment of the trader. Start with an amount that both suits your trading strategy and is disposable. And from there once you have proven to yourself that you are sustainable and profitable you can increase the amount gradually."   
Q: Why partner with CMTrading?  
Roslyakov: "If you are a trading educator or have limited trading experience but have a good network of people interested in trading, then at CMTrading we provide the opportunity to establish a business partnership with us whereby you can utilize your extensive network of people interested in the capital markets and refer them to a trusted reputable broker and receive rebates from their trading.   
"This allows for a passive and active source of income without having to trade and additionally you can rest assured that your network will be well taken care of by our dedicated and trusted team of account managers."    
Q: Advice for those on the fence about becoming a trader?  
Roslyakov: "Trading is risky but then so is driving; this doesn't mean that you shouldn't drive but rather that you should take precautions when getting behind the wheel. The same applies to trading. Having a good base, strategy, risk management, psychological stability, and hard work will help to counteract the risk associated with beginning to trade.   
"Time invested into financial opportunities is time well spent. And once you get accustomed to the markets, you'll be far better off than yearning for a missed opportunity. "   
Ready to start trading? Open an account today        
Join CMTrading, the largest and best-performing broker in Africa, and discover more opportunities with an award-winning broker. Register here to get started            
Follow us on Facebook, Instagram, LinkedIn, Twitter, and YouTube