How oil & gas can uplift Africa 
Low-carbon energy, improving the continent's energy mix and upliftment of its people – This was the message from delegates attending the 2022 Africa Oil Week conference in Cape Town, South Africa.  
The event saw South African mineral resources and energy minister, Gwede Mantashe, welcoming more than 30 energy ministers from across the continent. Mantashe said: "Energy poverty in Africa cannot be separated from the need for clean energy. We need an energy mix that will sustain our development.  
"The real issue is in the detail of that transition. The African energy transition must be systemic, it must be people-centric, and it must be community focused."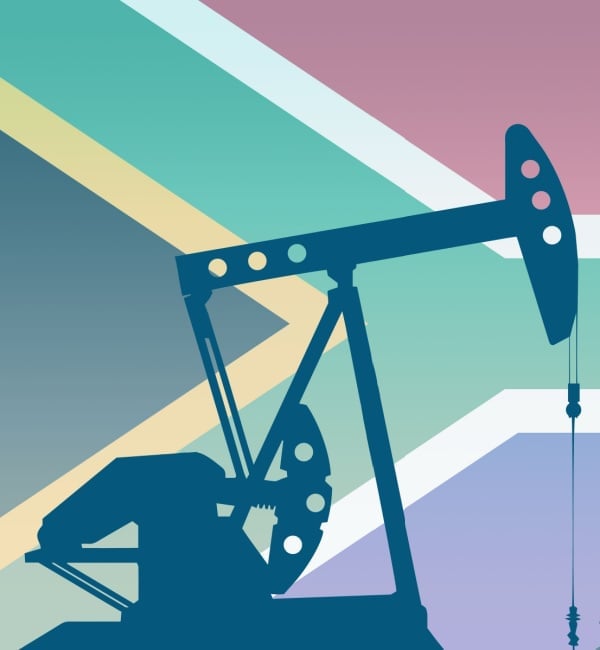 Restriction on African oil  
The conference aims to highlight Africa's oil and gas production and how these industries can better serve the continent's people. One of the concerns is OPEC's call for reducing oil production as a means to curb rising pricing. This has negatively affected African oil producers.  
Become a better trader – Join our webinars 
Ugandan minister of energy and mineral development, Ruth Nankabirwa, said: "Oil and gas is an asset that we plan to use to lift our people out of poverty in Uganda.  
"However, some members of the international community are opposing this. It is like they are asking Africa to be poor!" 
African oil and gas – what you need to know  
Africa accounted for nearly 8% of the global oil output in 2021 which equates to nearly 345 million metric tons of oil produced on the continent. The region generated 7.3 million barrels per day and oil remains a primary economic driver for many African nations. The natural gas sector has also increased with experts estimating reserves exceeded 625 trillion cubic meters.   
Due to its vast resources, many of which are untapped, commodity reserves may launch other African countries to become oil- and gas-producing nations in the future.   
Treat your trading like a business 
Nigeria is the major African oil producer, accounting for around 20% of the continent's production in 2021. Lybia, Algeria, Angola, and Egypt comprise the leading African oil producers. Together, these five countries also constitute the largest producers of natural gas in Africa.  
Here's how to trade oil    
Fred Razak, CMTrading's Senior Trading Specialist, shares valuable trading advice: 
Q: Why has the price of oil gone from $95 to $80 a barrel, dipping below $80 a barrel?   
Razak said: Initially, leading up to the war between Ukraine and Russia, I think there was much more hype and impending doom that the war would, escalate the prices of oil and disrupt its distribution of it. This sent prices spiking beyond $110. Now that the dust has settled, things have pretty much calmed down despite the ongoing war.   
"It's not as catastrophic as we initially thought as the market is usually very receptive to fear and uncertainty. So, because of that, the price is just correcting itself. So that's you know that's just a natural cycle that the price is how the price is correcting itself.   
Q: Why do fuel prices not necessarily move with oil prices? 
Razak said: How come fuel prices don't correlate with the decrease of if prices per barrel oil if prices of oil per barrel go down, why doesn't that replicate itself at the fuel pump?   
"So there's a couple of reasons for it this. Firstly, there are lots of tariffs that countries that import oil to their home country. This will affect the price of oil depending on the country. The price of oil doesn't change much unless you have the types of situations we've experienced over the past two years. It's primarily the tariffs that are taxed on oil. That makes money in the interim but causes a ripple effect on the price of fuel. When prices of oil go up or down it doesn't match fuel prices as quickly and if they do they're very marginal. It's like two steps forward, one step backward because also you have to consider that there's inflation. When prices of oil go up, everything goes up because that's how we ship things around the world. So that's probably one of the major reasons that that there's this discrepancy between the pump and the price per barrel.   
Q: Can Nigeria fill the gap of oil production left by Russia? 
Razak said: "For sure Nigeria could fill in the gap. I mean there are several places where we can fill the shortage of oil that's coming out of Russia. It's ultimately about reallocating resources and government contracts between countries. So, it's not so simple because there are many repercussions – it's not as simple as going to Woolworths instead of Walmart. It doesn't work like that. Right now countries have set schedules for oil production and contracts for years to come. So it doesn't necessarily happen in such a way where you can just enter and change it from one country to the next that when you're buying oil."  
Don't miss out – Get Daily Trading Signals    
Q: How far off are we from ending our reliance on oil? 
Razak said: "You know, everybody thinks, 'oh, we're going green, so the prices of oil will go down but consumption is not necessarily be reduced. You know, there are more green-friendly cars out there, either hybrids or completely electric cars but that's a very marginal percentage of the consumption of oil. Now oil is consumed by nearly every industry in the world. Even though we've become more efficient we're using more oil because all we're doing is shifting where it's being used. Even if 10 years from now we're completely on electricity that's not going to affect the price of oil because everything else is still consuming oil. So, it's not going anywhere anytime soon."    
Q: Advice for commodity traders? 
Razak said: "What I call tell commodity traders at this time is the market's been great. I mean gold's been trading great, oil has been profitable; it's all been very technical for traders. There haven't been too many spikes in the market due to uncertainty. We are living in a very uncertain time. I mean, you know, we're just a few months away from Europe experiencing winter and we're not sure how Russia is going to play along with EU nations. There are a lot of things to factor when trading the financial markets and especially the commodities. " 
Want expert trading tips?  
CMTrading offers all the latest trading tips, news, and information in real-time. Simply sign-up for an account and access your trading dashboard. What's more, it's completely FREE!  
 Gain access to the following powerful features:  
Trending stocks 

 

Analyst ratings 

 

Insider activity 

 

TipRanks smart score 

 
What's more, it's completely FREE!  
Ready to start trading? Open an account today        
Join CMTrading, the largest and best-performing broker in Africa, and discover more opportunities with an award-winning broker. Register here to get started            
Follow CMTrading on Facebook, Instagram, LinkedIn, Twitter, and YouTube