How Forex Trading Signals can be a positive tool for newbies
It's true that Forex trading is quite complex as far as investment vehicles go and one of the most volatile financial markets. This is why regulation has been clamping down on forex in order to curb the outcry from beginner traders who inevitably end up blowing out their accounts on the first try. Forex signals are one of the many solutions offered by the industry to alleviate the steep learning curve that comes with forex trading but as always there are some drawbacks to be wary of.
Forex signals are barebones trade ideas that are shared by third-party services or experienced traders. If you are on the receiving end of these alerts, you will be prompted of (potentially profitable) upcoming trading opportunities with the exact entry and exit values that make up a trade. It's completely up to your discretion to follow the instructions to the letter and you can make changes as you see fit or even avoid taking the trade altogether.
Complete beginners would likely opt to copy the trades exactly as instructed but it's important to note that in order for the trading signals to be of any use, you need to be available to trade at a moment's notice. If you don't have access to your trading account when you receive the text on your phone that a favorable trade is coming up, you won't be able to take advantage of that opportunity. Thankfully, if you have the internet on your phone, you should have access to your broker's mobile trading app or even a web-based trading platform which can be used to login into your account and open positions even when you are away from your main trading platform.
Forex signals are extremely helpful if you are just starting out with forex trading, but the catch is that you need to be available to trade any time of day otherwise you could be missing out on opportunities while still paying the fees for receiving the trading signals.
Forex trading made easier
Beginner traders aren't the only ones overwhelmed by the forex market though. Even seasoned traders admit that even their unique edge or trading strategy isn't as consistent or as reliable as they would have hoped it to be. Especially since the market has a tendency to change disposition without much warning. Therefore, using a forex signals provider can be of great help even to professional traders as they can discover new trading ideas about various tradable assets and specific instructions on how to trade them or even utilize them as a means to confirm their own analysis. Forex signals become an invaluable tool if used correctly and even more so when the trader knows how to put them to use with greater efficiency.
Avoiding time-consuming analysis
The forex market is quite complex and very keen to price fluctuations that can mess with its direction at any point in time. Timing is also critical when it comes to trading forex and opportunities come up and disappear in mere seconds. The ever-changing character of the market demands constant vigilance. If you aren't keen to monitor the markets regularly, you will have a hard time finding success in the industry. Forex signals, however, provide a solution to this problem as they can do the dirty work for you. Gone are the days where traders had to spend hours upon hours in front of their trading platform watching candles and wicks while trying to decipher their meaning. Now, you just need to subscribe to a forex signal service and the opportunities will come and find you instead. The only thing you need to do is follow the instructions provided and hope the information is indeed accurate.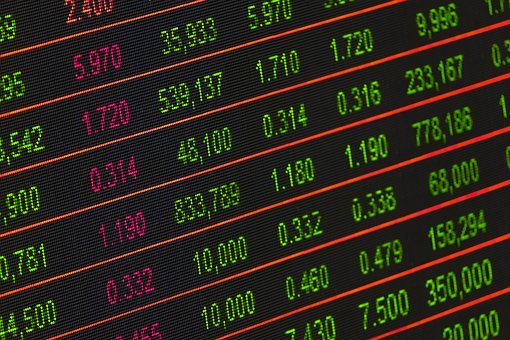 Demand proof
The most important step before signing up for a forex signals service is to request for a proven record in order to verify their performance and reliability. In fact, it's even recommended that you try and get historical data from a third-party provider.
You want to make sure that the trading signals you are paying for are the product of thorough market research and analysis. If the service also monitors a variety of different trading instruments you can use to diversify your portfolio it can be even more advantageous but not really necessary. As a beginner, you wouldn't want to be overwhelmed by too many trades and as such even if the provider focuses on just a few of the major currency pairs, you should be fine.
Risk management                          
You can't have the opportunity without risk but forex signals from a reliable provider can help alleviate some of the risks associated with trading by letting you know how to set up tight profit targets and stop loss orders. A proven service is guaranteed to provide high probability entries while always accounting for the increased risk and planning accordingly.
Using signals to trade reliably
Finding a consistently profitable method of trading the markets can be next to impossible because it's a lifelong learning process. Forex signals, however, can prove to be a great mentor and help you understand the way the market works and how to identify setups on your own. Eventually, you should aim to trade independently without relying on third-parties of course but trading signals from an experienced trader can help you achieve that much faster than trying to come to grips with everything by yourself.
Conclusion
One of the most important aspects that traders need to understand about these forex signals is that they can't accommodate for each trader's needs. The provider will simply send out alerts as soon as an opportunity arises, and the trader needs to be on hand to make use of the recommended trade ideas. 
It should also be noted that not all services are reliable and most free forex signals services should be avoided. It's much more beneficial to invest in a proven and reliable service than waste your time and money on a free one to save some money. Forex signals can help you find profitable opportunities and discover the reasoning behind the decision-making process when it comes to market analysis.