CFD 
trading
 made easy: Here's why Coffee is a good buy 
Coffee prices are at the highest levels in a decade. Here's how to trade this popular commodity.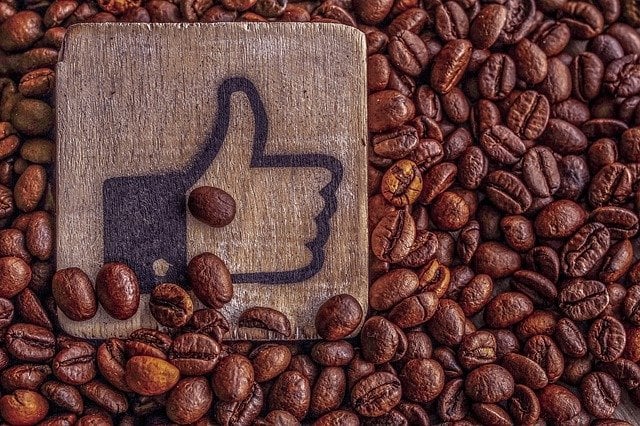 Gold, oil, platinum… the world of commodity trading is worth billions of trillions of dollars and affects every sector and industry.  
There's one resource that doesn't easily pop into the minds of consumers when it comes to commodity trading – coffee. The Global Coffee Market was valued at $465.9 billion in 2020.  
In this article, we take a look at the global coffee industry and share advice for all traders. 
CFD trading – easiest commodity to trade  
Coffee prices are at 10-year highs  
The global coffee industry has been hard hit by pandemic-related disruptions; container shortages, port congestion, extreme weather, and inflation are driving coffee prices high.   
The coffee price climbed a further 7% in November and overall, it has surged more than 85% so far in 2021.  
Coffee shops are being hit hard by poor harvests in Brazil; prices reached as high as $2.39 per pound on November 26, the highest level since the food crisis in 2012.  
All eyes on Brazil, Ethiopia & Vietnam  
Brazil, one of the world's biggest coffee producers, has suffered adverse weather conditions, leaving the 2022 crop in a precarious state. This has the potential to further increase prices throughout 2022 and even 2023. In 2011, coffee rose to $3 due to similar events in Brazil  
Along with bad weather, global supply constraints have crippled coffee producers and companies, as cost increases are trickled down consumers. Other major coffee producers are also facing uncertainty; Ethiopia is on the brink of civil war and Vietnam is experiencing a rise in COVID-19, limiting production.    
All this means that consumers will have to fork out much more for their favorite brew. Yet it also presents huge opportunities for commodity traders. Anyone can trade commodities through CFD trading.  
What is the common issue affecting commodities? What factors affect prices? We answer these questions and more below.  
Common pitfalls in trading commodities  
Commodities tend to be volatile, as seen with the above-mentioned coffee industry, which may provide bigger price movements for more profitable trading, but this also comes with the equivalent exposure to risk.  
Trading a commodity that is vulnerable to geopolitical tensions and inclement weather such as coffee, can prove to be quite risky for beginner traders. Therefore, you should always ensure that you are employing proper risk management strategies to protect your investment in case of an event that can negatively affect the underlying asset you are trading.   
You've heard the saying "don't put all your eggs in one basket", this is true of commodities; diversify your portfolio across multiple industries (i.e., oil and gold) to minimize your risk and increase trading opportunities.  
Factors that affect commodity prices  
All financial assets experience periods of volatility intermittently and commodity prices can also be affected by several factors such as supply surpluses or issues, global demand, socio-political developments, and the price of the US dollar on the global stage.  
Disruptions in the supply chain of a commodity can dramatically affect its market price. For example, COVID-19-induced lockdowns have limited production and crippled logistical chains.  
The demand for commodities such as coffee has continued to grow, and any supply shortage will likely lead to an increase in costs. These large price movements are excellent market opportunities that traders can easily take advantage of through online trading.  
What's the easiest way to trade commodities?  
While there are multiple ways to access commodities through the financial markets, the most accessible way is through CFDs (Contracts for difference).   
CFD trading allows you to speculate on the difference between the current going rate and the price the asset reached when you closed your trade.  
This means you can speculate the price of coffee will go up and if it does, you'll profit. Similarly, you can also speculate that the price of coffee will decline and still profit if you are correct in your assessment.  
Therefore, CFDs can provide you with exposure to a diverse range of financial markets without having to own the underlying asset. Even more beneficial is that you can speculate and profit in both trending and falling markets.  
Why trade commodities? 
Commodities are the perfect addition to a trader's portfolio. They hold many benefits for beginner traders as well as experienced ones and if you trade responsibly, you can achieve great results.   
Below are some of the biggest benefits: 
Major trading opportunity 

 
If you're an experienced trader, the commodities market may offer more profitable opportunities than other asset classes. Certain resources (I.e., Wheat, livestock) are seasonal and others are directly tied to the US dollar (I.e., gold), this means you have many diverse opportunities to take advantage of. There's also inherent volatility as your asset can be affected by weather, civil unrest, and even rapid market changes.  
A diverse portfolio is a good portfolio 

 
It's never a good idea to put all your eggs in one basket, so a good trading portfolio should have a highly diverse portfolio. Commodities are considered fairly safe compared to other assets (I.e., crypto) and a great addition when setting up a portfolio.  
Commodities can protect you against inflation  

 
High inflation is the bane of any economy as prices rise and consumer confidence diminishes. In a high-inflationary environment, where currencies depreciate, the price of commodities usually goes up. This makes commodities the perfect way to protect your portfolio during times of uncertainty and inflation.  
Low commissions

 

 

 
For traders who are making a lot of short-term trades, commissions can soon add up and making trading prohibitively more expensive. The commission on a commodity is lower than most other tradable financial assets, which makes it ideal for short-term traders.  
Trade the easy way      
Join CMTrading, the largest and best-performing broker in Africa, and discover more opportunities with an award-winning broker. Register here to get started       
Follow CMTrading on Facebook, Instagram, LinkedIn, Twitter, and YouTube.      
Prices are accurate at the time of publishing.