Best forex trading app: Discover how to trade the markets with your mobile phoneWhen it comes to forex trading, it's crucial that you are able to time your trades perfectly. This is because the market is highly volatile, and prices can fluctuate greatly throughout the day. As such, having a reliable forex trading app on your phone is paramount to your success as a trader.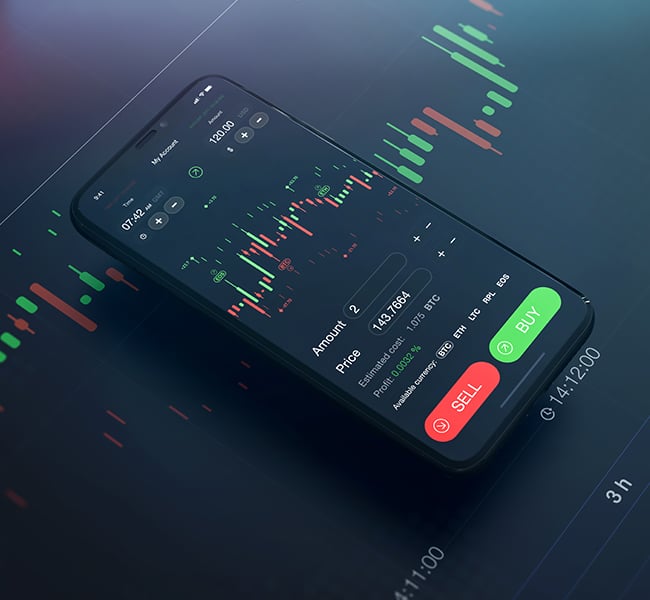 The forex market provides millions of traders around the world with access to daily opportunities and unlimited profit potential. However, it's also inherently risky due to the high volatility of daily exchange rates, which means that traders need to keep an eye on the market at all times. Therefore, as a trader, you need to have the best forex trading app you can get your hands on installed on your phone in order to keep up with all the latest news and developments about the financial markets. Thankfully, major trading platforms such as the MetaTrader 4, and other proprietary platforms offered by brokers have also evolved to provide you with real-time trading as well as all the charting tools and market analysis you would need to succeed. So, if you still think that you need a powerful computer or laptop with complex trading software in order to trade forex online, you couldn't be more wrong. In fact, mobile trading is on the rise and it's becoming more popular than ever before. Also, the high demand for mobile trading apps is driving the transformation of the industry and online forex trading has become completely beginner friendly as you can trade your favourite assets with a tap of your finger.  What's the best forex trading app?In truth, the best forex trading app is always the one offered by your broker, and it will typically come bundled with unique features and benefits that you wouldn't find in a third-party application. For example, CMTrading clients can access the markets through the MetaTrader 4 app, which is a great app in its own right, however, the recommended app for mobile users is the CMTrading SIRIX Mobile app.The CMTrading mobile app is available on all smartphones and tablets, both iOS and Android, and has been developed to include all the necessary tools and information provided in the MetaTrader 4 app. However, it also comes bundled with social trading features, which allow clients to invest in the strategies of other experienced trades and copy their trades in their own account.As you can imagine, having such a powerful trading and investing app on your phone with you at all times is incredibly useful as it means you have access to the markets wherever you are in the world and even while on the go. The only limitation is that you need to have a stable internet connection to guarantee accurate price data and fast execution of your orders.Here's what's currently available in the CMTrading app:
Track and trade more than 150 assets on the go with just a few taps
Open positions on your phone and pick up where you left off on your pc

All the charting tools and indicators required to trade effectively

Copy the trades of experienced traders in your own account for a fee
Discover more opportunities with CMTradingCMTrading offers more than 150 tradable assets including the top-performing currency pairs available in the markets. CMTrading clients get access to global brands, exceptional trading conditions and robust safety and security under the auspices of the Financial Sector Conduct Authority (FSCA) in South Africa. Being a retail brokerage that specializes in CFDs (Contracts for Difference), CMTrading provides clients with unique advantages such as powerful leverage, which allows traders with smaller accounts to gain exposure to much larger positions. This translates to substantially higher profit potential, however, it should be noted that leverage also increases your exposure to downside risk. While leverage typically adds a certain degree of risk to any investment, CMTrading also offers negative balance protection, thereby guaranteeing that potential losses will never exceed your invested capital. If you are interested in learning more about how you can take advantage of price movements in currency exchange rates, commodities or cryptocurrencies, you will find that CMTrading's unique offering of innovative services and diverse account types are suitable for both beginner and experienced traders. Start trading the financial markets today with an award-winning broker. Join CMTrading, the largest and best-performing broker in South Africa. Register here to get started!