Bitcoin hits record $66,000 on Wall Street debut: Where to next for the crypto king? 
 The king of cryptocurrency reached a new all-time high of $66,000 following its first ETF-linked asset that traded on the New York Stock Exchange.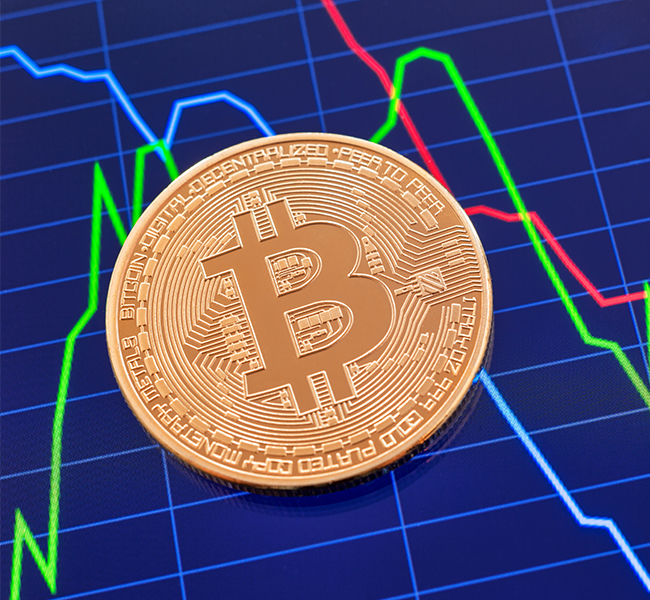 Bitcoin surged to a new all-time high above $66,000 following its informal debut on Wall Street.  
A Bitcoin-linked futures exchange-traded fund (ETF) was launched on the New York Stock Exchange on October 19. This major step towards legitimacy for the cryptocurrency pushed its price to a record $66,976 on October 20.  
The new ETF makes trading Bitcoin more accessible for investors, further increasing interest in the world's biggest crypto.  
 First Bitcoin-linked ETF lists on NYSE 
Onwards and upwards  
Bitcoin has gained more than 50% in the past month and is up an incredible 450% over the past year.  
Given its performance, analysts have raised their outlook for the asset and believe it could reach $100,000 before the end of the year.  
A decade of trading records  
Bitcoin is one of the fastest-growing asset classes of the decade with returns 10 times more than the Nasdaq 100; Since 2011, Bitcoin's cumulative gains equate to an astonishing 20,000,000%. At the start of 2020 Bitcoin was priced at $7,167 to its current price of $66,471.71 (Oct 21).  
The world's biggest crypto has a market cap of $1.25 trillion.  
Want to take advantage of crypto? Trade the easy way   
Should you invest in crypto?   
In short, there has never been a better time to buy crypto. The profit potential is staggering, and its growth has attracted many mainstream retail and institutional investors.   
It should be noted however that a crypto, such as Bitcoin, is one of the most volatile assets in the financial markets. As its performance in 2021 has shown, it can just as easily hit $64,000 in days as it could tumble back to $30,000.   
Fortunately, trading Bitcoin with a licensed broker, such as CMTrading, offers a wide range of unique advantages to both trading beginners and experienced investors.   
For example, one of the benefits offered to CMTrading clients is access to powerful leverage, allowing for high returns, even with a small first investment.   
Discover more opportunities with an award-winning broker. Join CMTrading, the largest and best-performing broker in Africa.   
Follow CMTrading on Facebook, Twitter, Instagram, LinkedIn, and YouTube.  
*Figures are accurate at the time of publishing