NFTs are booming in 2021: Global broadcaster CNN and ELF Cosmetics join the blockchain trend 
While the crypto market might be struggling, NFTs are booming with global media giant CNN joining the fray.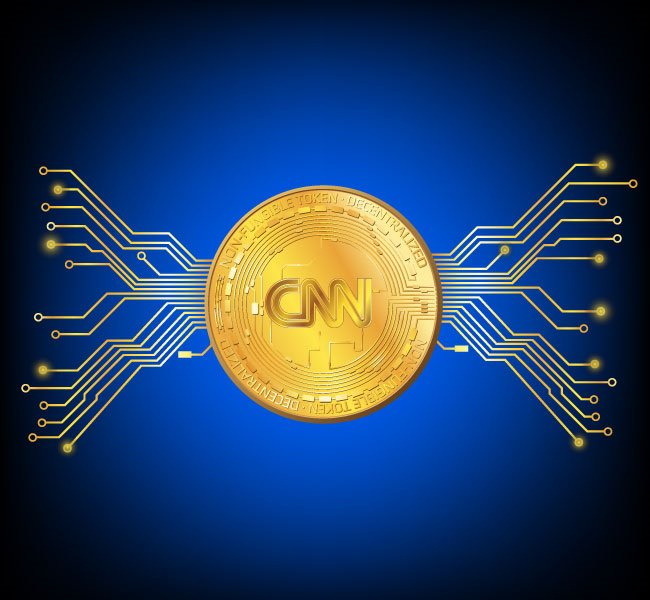 While the crypto market has hit a major stumbling block in recent months, blockchain technology in the form of Non-fungible tokens (NFTs) is booming. From media giant CNN to cosmetic group E.L.F, major brands and institutions are turning to crypto tech in a big way.  
We look at the current NFT trend and highlight ways you can take advantage of the markets.  
Big brands join the fray  
In recent months, many brands have begun to sell their own NFTs. The reason? The digital tokens are stored on a blockchain and can never be duplicated, giving them added exclusivity, security, and value for buyers.  
CNN is the latest group to join the craze by launching its "Vault by CNN: Moments That Changed Us" – a new NFT that gives access to some of the biggest moments in history from the media titan's archives. 
Trade the crypto revolution – Register here to get started today! 
CNN said: "For 41 years, CNN has gone to extraordinary lengths to document and broadcast the global stories of our time. Now, the network and digital news powerhouse is opening its archives for the first time to offer collectors the opportunity to own a piece of history."  
#CryptoCosmetics  
What happens when beauty products meet the crypto world? You get the world's first #CryptoCosmetics – a new digital product by e.l.f cosmetics. The group is launching three of its "holy grail" products through NFTs.  
Kory Marchisotto, Chief Marketing Officer at e.l.f Beauty, said: "At e.l.f, we always challenge ourselves to delight our community in new and disruptive ways. We're thrilled to introduce the first in what we plan will be a series of Crypto Cosmetics."  
NFT art show  
Auction specialists Sotheby's will be auctioning a rare digital collection as part of its, Natively Digital: A Curated NFT sale.  
The artists have been nominated by the crypto and digital art community.   
Michael Bouhanna, Sotheby's Contemporary Art Specialist, commented: "Natively Digital will be the greatest occasion to educate our ''traditional'' audience about the great artists and diverse talents that compose this new space. The multi-venue virtual and physical exhibitions are an ode to this new medium and demonstrate our strong support for this art expression."  
Bidding for the NFT art will start at $100.  
Future trends  
We have merely scratched the surface of the potential for blockchain technology and NFTs. As more brands and institutions adopt the tech, we could see a major shift in the digital landscape and the crypto market as a whole.  
What are NFTs?  
An NFT is data on a blockchain that is usually linked to a digital item. Ownership can be transferred via the blockchain.  
NFTs contain a unique identifier and an identification of the item that they represent. They are associated with at least one digital signature indicating the current owner of the NFT. The identifier also includes an identifier of the contract controlling the NFT.  
The creation of multiple NFTs for any given item is possible.  
Start trading the crypto markets today 
How it works  
NFTs are transferred by being signed with a new digital signature created by the current owner and the new owner. 
From artwork to music, NFTs can be anything digital and fetch a high price; the viral 'Charlie bit my finger' YouTube video recently sold for an incredible $761,000 as an NFT. A political video clip by artist Beeple sold for an incredible $6 million.  
Should you invest in Crypto?   
The profit potential of the crypto market is staggering, and its growth has attracted many mainstream retail and institutional investors.   
Crypto is one of the most volatile assets in the financial markets and as its performance in 2021 has shown, it can just as easily hit $70,000 after a rally as it could tumble to $20 000.    
Fortunately, trading crypto with a licensed broker, such as CMTrading, offers a wide range of unique advantages to both trading beginners and experienced investors.    
For example, one of the benefits offered to CMTrading clients is access to powerful leverage which allows for high returns even with a small initial investment.    
Traders will be happy to know that with a leverage ratio of up to 5:1 on all cryptocurrency pairs, they can magnify their trading performance by 500%.    
More reasons to start trading crypto with CMTrading:    
Low initial investment: Start trading your favourite cryptocurrencies with just $250.   

 

Buy or sell: You can open a buy trade to profit when prices are going up, or simply open a sell trade instead, profiting when its price falls.   

 
Negative balance protection: Even if you overleverage a position to take advantage of increased profits, you will never lose more than your initial investment.   

 

Your personal trading specialist: Each CMTrading client is assigned with a personal trading specialist who can provide educational materials, trading tips, insights, and advice around the clock.   

 
How to get your share of the action    
You can join a community of 1 million registered clients that utilize the multi-award-winning platform of CMTrading to access more than 150 tradable assets.    
CMTrading clients benefit from buying or selling the top-performing cryptocurrencies including Bitcoin, Ethereum, Ripple and Litecoin via their desktop or mobile throughout the day.    
Here's how you can join them today:    
Open 

a trading account

   

 
Download the trading platform    

 
Start trading!   

 
If you have any questions, please do not hesitate to get in touch with one of our customer support representatives or your personal trading specialist!