Market winners: Tesla, oil, Cardano, and more! 
All eyes remain on the ongoing Ukraine-Russia conflict and its effect on global markets. Supply issues and sanctions on Russia have pushed commodities such as oil and gold to record highs.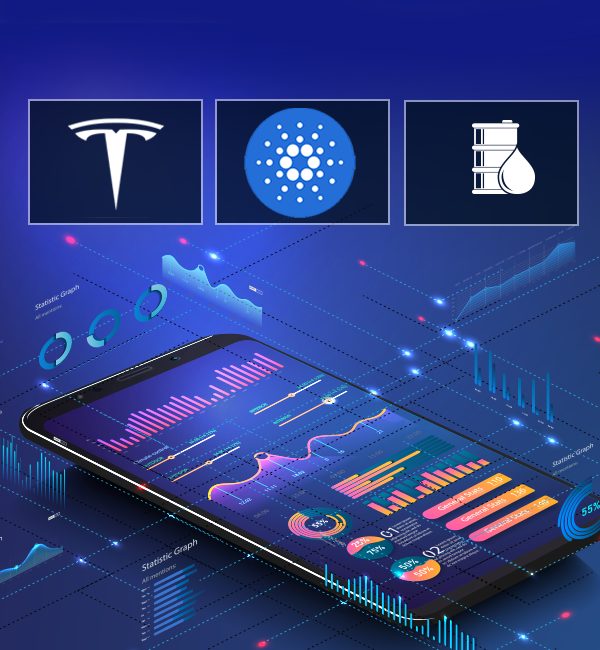 Amid the instability, lower-tier cryptocurrencies have experienced a boom such as Cardano (ADA) and Stellar (XLM).  
Two stocks that have seen major movements are electric carmaker Tesla and international banking giant Credit Suisse.  
We take a look at some of the most popular tradeable instruments on CMTrading's award-winning platform.   
Become a better trader – join our webinars 
Most tradeable instruments weekly:  
CRUDEOIL 
Volatility in the energy sector is now a common feature of current trading conditions. Having already reached more than 38% in the past month, crude oil prices reached even higher in the third week of March 2022. Oil traded higher last week, adding +10.5% to its second-highest close of the year at $112.5 with Brent oil gaining +17% reaching $120.21.  
Take advantage of today's oil prices!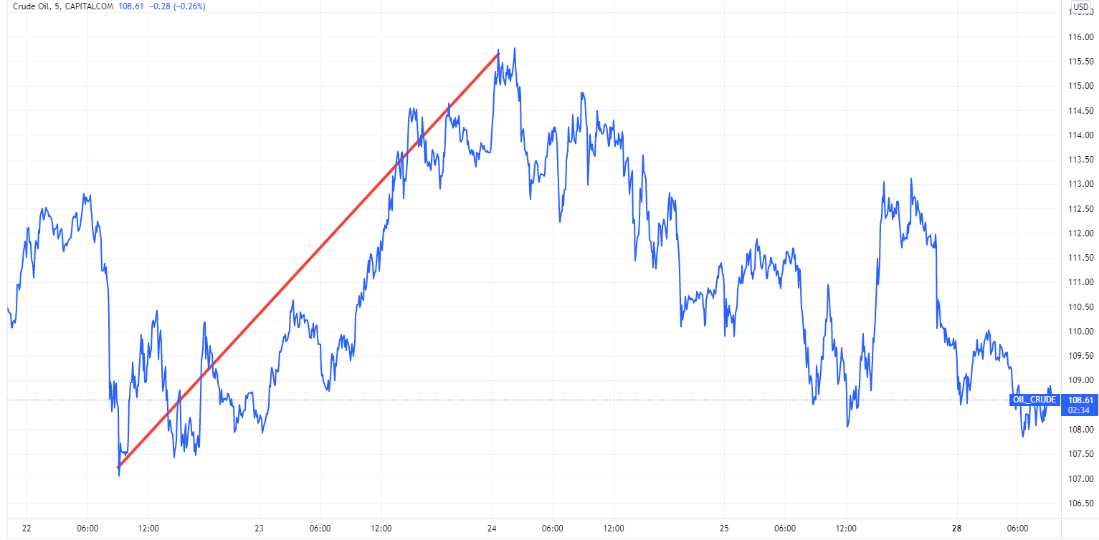 XLM/USD 
Stellar is a cryptocurrency project that's overshadowed by the popularity of Bitcoin and Ethereum. Its Lumens token (XLM) gained about 100% with its price at the time of writing about $0.21. Stellar is a money-exchange platform that aims to solve the high costs of making international payments.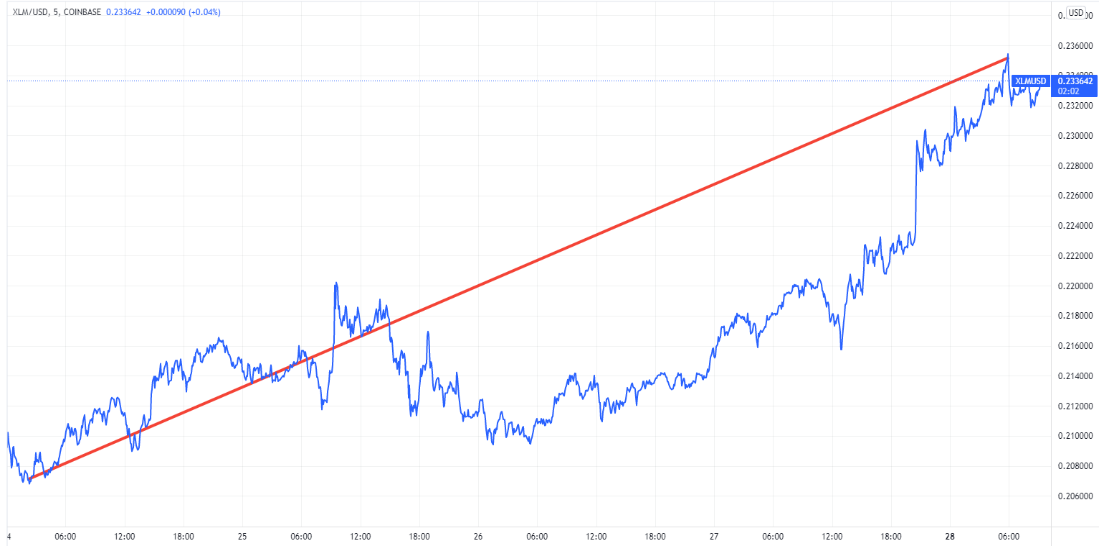 CS (CREDIT SUISSE)  
Credit Suisse is shaking up its executive board with the departure of its influential vice chair Severin Schwan. This is one of several steps the company is making to remedy a series of damaging scandals. Most notably the group has experienced the collapse of U.S. family office Archegos Capital Management and British financier Greensill Capital. The bank's shares have dropped by 22% of their value in the past year and a further 14.5% by March 2022. Since announcing its shakeup, the bank however experienced a boost and hit a high of 8.34 Swiss Francs.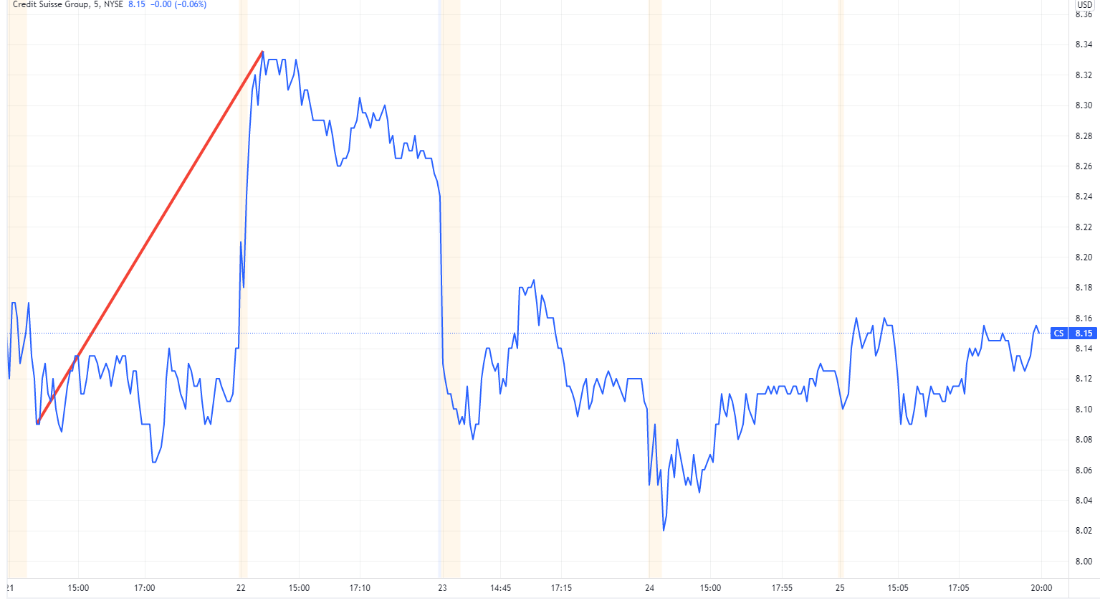 Biggest percentage move weekly:  
Stock: TESLA 22.01%  
Tesla's shares are on a tear after the company delivered its first vehicles from its new Berlin, Germany factory. The new factory is designed to produce 500,000 vehicles per year. Tesla's stock saw a huge boost to about $1036 (20%). The company provided investors with an impressive outlook for 2022 stating that it expects deliveries in 2022 should increase at a rate that's "comfortably above 50%." This figure is on top of the 87% growth reported in 2021.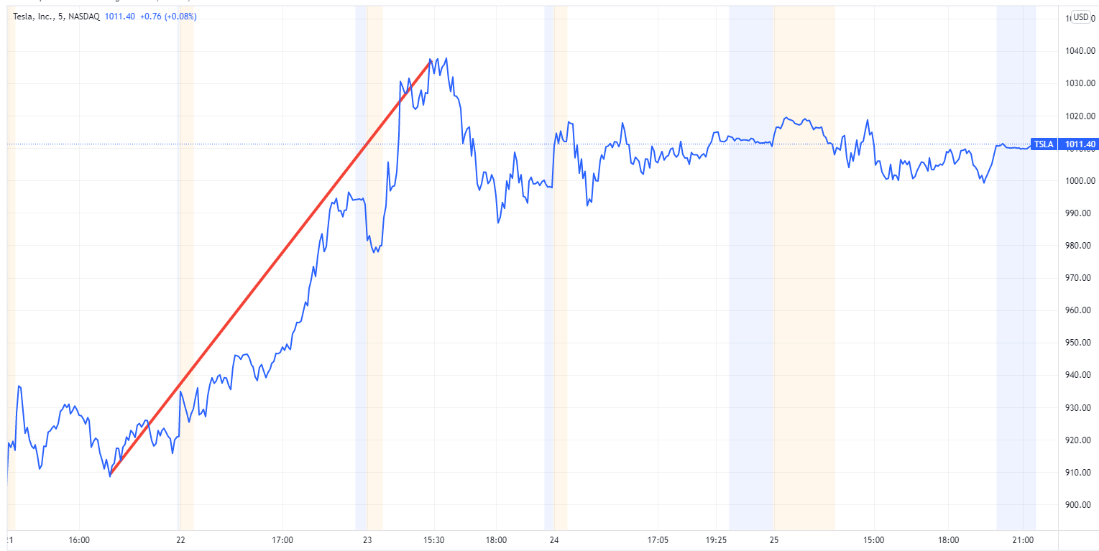 Commodities: COTTON 6.75%  
Cotton prices surged to more than a decade high in the wake of the Russia-Ukraine war. Drought in the US and supply-chain issues have pushed the price of the popular textile to $1.3171 per pound (about 453 grams), the highest since July 2011. Even before the conflict in Eastern Europe, the price of the raw material had surged in the international markets as demand continues to increase amid the reopening of global economies. The drought in some cotton-growing regions in the US, petroleum price hikes and high volume demand is driving the price of cotton to record highs.  
Crypto: ADAUSD 38%  
Cardano (ADA-USD) is flying after the cryptocurrency crossed the $1 psychological barrier. ADA has enjoyed a strong 10% as Bitcoin (BTC-USD) and Ethereum (ETH-USD) dropped. Cardano has been on a bull run of late climbing from 90 cents to its current $1.06 price. 
Ready to start trading? Open an account today 
Join CMTrading, the largest and best-performing broker in Africa, and discover more opportunities with an award-winning broker. Register here to get started               
Follow CMTrading on Facebook, Instagram, LinkedIn, Twitter, and YouTube.