Made a bad trade? Here's how to recover and bounce back! 
The current tech selloff caught many traders off guard. Here's how to recover from a bad trade.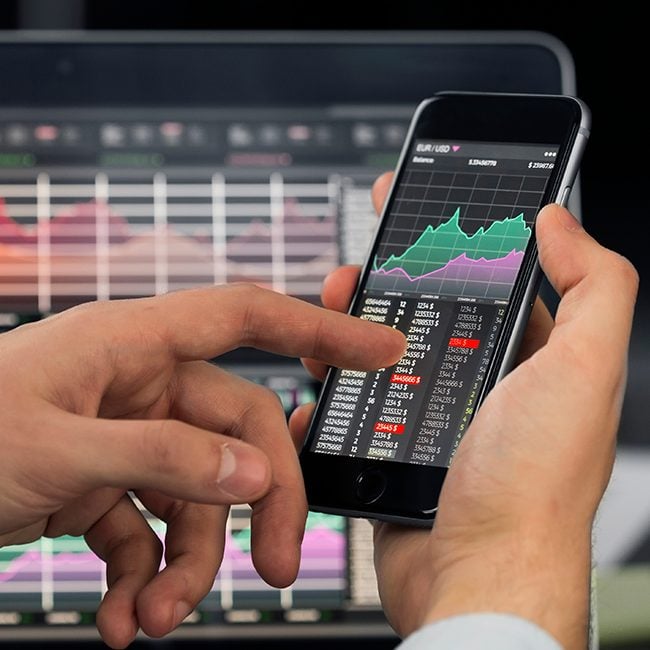 The tech industry is suffering a massive selloff, with many of the biggest companies losing value.  
After rocketing to record highs in 2020 and early 2021, many tech stocks have suddenly slammed on the brakes spurned on by Omicron woes affecting global governments.  
Stocks managed to rally on December 6, with the Dow erasing its losses as some investors shook off fears around the emerging threat of the new COVID-19 variant.  
In the tech sector, over-optimism was bound for an eventual reality check but this does not change the fact that some traders lost out.  
What to do if you have made a bad trade?  
Whether you're a veteran trader or novice to the financial markets, taking a loss on a trade is an occupational hazard of the financial world.   
Sometimes you'll make a bad decision, set your take profit limit too high or a stop-loss limit too low. The worst is thinking you missed what feels like the trade of a lifetime.   
In these moments, you may be gripped with despair and feel as though you have made the biggest mistake of your life. It's important to remember that not only are markets cyclical but that there is always a way to bounce back.   
 Trade the biggest markets including Nasdaq 
Your trading experience is not measured by the number of failures but by how many times you recovered and made great trades. Today, we'll share ways to bounce back and how to improve your chances the next time you trade.   
Here are top tips for bouncing back:  
1.Take a deep breath  
Stress and panic are dangerous side-effects of losing a trade and depending on the amount, it can be a traumatic experience.   
You might feel tempted to get back the market and recoup your losses as soon as possible. It's tempting to rectify the problem, but this kind of panic buying/selling could result in an even greater loss. A $300 loss can quickly turn into a $1500 losing streak.   
The best thing you can do at the moment is taking a deep breath and relax. As long as your capital there's always be a way to rebuild your portfolio. A single bad trade doesn't spell the end of your online trading career.   
Always fund a trade with money you can afford to lose. This way, if you incur a loss, it will be less harmful to you.   
2 Learn from Your Mistakes   
After such an ordeal, it's easy to want to give up but this won't help you become a better trader. An important part of trading is not repeating the same mistakes. Once you have had time to calm down, go back to the trading platform and examine the trade in your activity log. This way you could work out where you might have gone wrong and adapt accordingly.  
Make sure that you ask yourself the following questions:   
Did you overfund your trade?   
Did you set appropriate Stop Loss and Take Profit limits?  
Did you rush to make your trade?   
What was the source of your trading information?    
3 Never stop learning  
The best traders don't have some supernatural talent to make great trades, they learn from their mistakes and have a good trading strategy. If you're unsure as to where you went wrong, consult an expert. In this case, CMTrading is always ready to help our clients with excellent trading conditions and advice. You can also attend our weekly webinars and discover amazing trading techniques.   
4 Develop a trading strategy    
Being a trader is all about taking calculated risks. There's no guarantee that things will go your way but allowing fear to control your career will only lead to failure. Trading is a skill and as such will need time and dedication to growing. The more time you spend learning and developing your trading strategy, the more profit opportunities will occur.  
5 Diversify your portfolio      
There is an adage that says, "don't put all your eggs in one basket". This directly applies to trading. Oil investors lost millions in 2020 due to the pandemic whereas Gold traders saw record highs in the same year. This all changed in 2021, as oil is resurgent, and gold is a far cry off its highs seen in 2020. Now consider what your portfolio would look like if you invested in both. Having a diversified portfolio means more opportunities for profits as well as minimizing your risk should one or more sectors, you're investing in suffer disaster. If gold tumbles, you can profit from climbing oil prices and vice versa.    
The easiest way to trade commodities 
Trade the easy way        
Join CMTrading, the largest and best-performing broker in Africa, and discover more opportunities with an award-winning broker. Register here to get started         
Follow CMTrading on Facebook, Instagram, LinkedIn, Twitter, and YouTube.