Crypto king Bitcoin crashes as Ukraine tensions flare 
Bitcoin, the world's biggest cryptocurrency, dropped to a two-week low, tumbling along with the greater market crash as escalating tensions between Russia and Ukraine caused panic selling.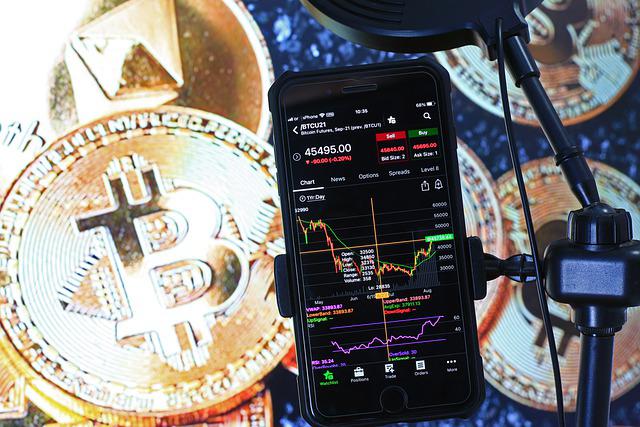 Bitcoin, dropped as low as $36 831 on February 22 after Russian President Vladimir Putin mobilized troops into eastern Ukraine.  
The king of cryptocurrency has since recovered to $37,476 at the time of writing. Its drop ends the debate that cryptocurrencies could be a haven in times of geopolitical turmoil; gold, struggling for months, has reached its highest level since June 2021 at above $1900.  
How to become an online trader in 2022 
The world's most traded crypto could suffer further losses as traders increasingly favor gold. Bitcoin is trading at about $37,400, 40% below its November 2021 high of $62,000.  
Hashrate – supply issue affecting cryptos  
Bitcoin's incredible rise in 2021 drew thousands of new miners to the crypto market. This however has hugely increased the global crypto hash rate – the combined computational power used by bitcoin miners.   
A rise in hash rate makes it harder for miners to generate crypto coins, resulting in many selling their cryptocurrency. This has had a bearish force on the market since the start of 2022.  
Ready to start trading? Open an account today 
According to crypto research firm Arcane Research, the total "value of coins" held by miners has fallen from $114 billion in November 2021 to around $75 billion to date.   
Adding to the pressure is Bitcoin's ongoing push towards legitimacy and being adopted as a mainstream asset. This has seen the crypto king caught up in the huge global market selloff driven by tensions in Ukraine and the US Federal Reserve's policy of rate hikes for 2022.  
Join CMTrading, the largest and best-performing broker in Africa, and discover more opportunities with an award-winning broker. Register here to get started             
Follow CMTrading on Facebook, Instagram, LinkedIn, Twitter, and YouTube.