Metatrader 4 App: Your Best Tool for Top Trading Success!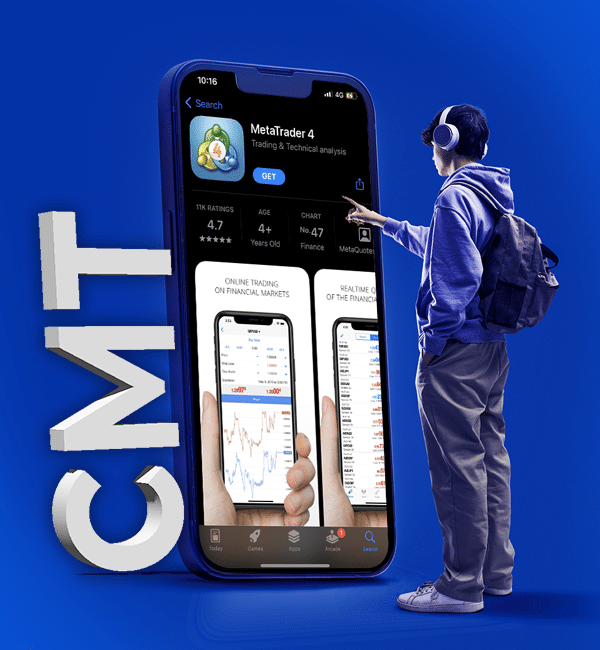 Hey there, rookie traders! Are you eager to dive into the thrilling world of trading but not sure where to start? Well, you're in luck because today, we're going to introduce you to your new best friend in the trading universe – the Metatrader 4 app! And hey, don't worry about all that jargon just yet, we'll keep things casual and beginner-friendly.
So, what's the buzz all about? Let's take a journey through time to understand the roots of this amazing trading tool.
A Brief History of Metatrader 4:
The year was 2005 when MetaQuotes Software Corporation unleashed Metatrader 4 (MT4) onto the trading scene. Picture this: traders everywhere were blown away by the simplicity, power, and efficiency this app offered. MT4 revolutionized trading by bringing advanced charting, technical indicators, and the ability to execute trades at your fingertips! No more need for those ancient and complicated trading terminals.
Fast forward to the present, and Metatrader 4 is still the go-to platform for traders worldwide. Why? Let's break down the benefits:
Benefits of MetaTrader 4:
User-Friendly Interface: MT4 is designed with YOU in mind. Even if you've never traded before, you'll find the interface intuitive and easy to navigate.
Advanced Charting: Charts, my friends, are your best pals in the trading game. MT4 equips you with powerful charts that help you analyze market trends and make informed decisions.
Technical Indicators: Don't worry about deciphering complex market signals. MT4 comes with a library of technical indicators that can assist you in spotting potential trade opportunities.
Customization Galore: Everyone loves a bit of personalization, and MT4 delivers just that! Customize your charts, indicators, and even expert advisors (don't worry, we'll get to that) to fit your trading style.
Expert Advisors (EAs): No, we're not talking about some genius trading gurus. EAs are automated trading tools that can execute trades on your behalf based on predefined strategies. If you're not ready to make decisions solo, let these little helpers lend you a hand.
Mobile Trading: Carry the power of MT4 in your pocket! With the mobile app, you can trade on the go, so you'll never miss out on that perfect trade setup.
How CMTading Boosts Your Trading Journey:
Now, let's talk about taking your trading game to the next level with CMTading (Copy-Me Trading). Imagine this: you're a beginner, but you want the results of a seasoned pro. CMTading lets you do just that!
Here's how it works: You can connect with experienced traders on the MT4 platform, observe their strategies, and then automatically copy their trades in real-time! It's like having a mentor guiding your every move.
You might wonder, "Isn't this like cheating?" Not at all! Think of it as learning from the best. As a beginner, you'll gain valuable insights into the market, understand different trading approaches, and improve your skills over time.
There you have it, fellow beginners! Metatrader 4 is undoubtedly the best tool to kickstart your trading journey. With its user-friendly interface, advanced features, and the power of CMTading, you'll be well on your way to becoming a top trader in no time.
So, what are you waiting for? Dive into the world of MT4, embrace the thrill of trading, and remember, even top traders started somewhere – and that somewhere is right here, with Metatrader 4! Happy trading!
Why Traders Should Start Trading with CMTrading
In the fast-paced world of trading, finding the right platform can make all the difference between soaring success and missed opportunities. One platform that has been gaining significant attention among traders is CMTrading. With a combination of cutting-edge technology, comprehensive features, and a commitment to customer satisfaction, CMTrading offers a compelling case for traders to embark on their trading journey with confidence. In this article, we'll explore how and why traders should consider CMTrading as their go-to platform.
User-Friendly Interface:
CMTrading boasts a user-friendly interface that caters to both novice and experienced traders. For beginners, the platform provides an intuitive layout, making it easy to navigate through the various trading tools and features. Seasoned traders will appreciate the seamless execution of trades and the speed of order processing, ensuring that they never miss out on critical opportunities in the market.
Educational Resources:
Knowledge is the key to successful trading, and CMTrading understands this well. The platform offers a plethora of educational resources, including video tutorials, webinars, e-books, and market analysis. Traders can access valuable insights from industry experts and hone their skills, even if they are new to the world of trading.
Diverse Range of Instruments:
CMTrading provides access to a diverse range of trading instruments, including Forex, stocks, indices, commodities, and cryptocurrencies. This variety enables traders to diversify their portfolios and take advantage of various market trends, reducing overall risk and increasing potential profits.
Cutting-Edge Trading Tools:
Staying ahead of the competition is crucial in the dynamic world of trading. CMTrading equips traders with cutting-edge trading tools and advanced charting features that facilitate comprehensive market analysis. Real-time data, technical indicators, and customizable chart layouts empower traders to make informed decisions.
Social Trading with CopyCat:
CMTrading offers a unique social trading feature called CopyCat, enabling traders to follow and copy the strategies of successful traders. Beginners can learn from experienced traders' tactics, while experienced traders can generate additional income by sharing their expertise. This collaborative approach bridges the gap between novices and professionals, fostering a community of growth and mutual benefit.
Regulation and Security:
Traders' peace of mind is of paramount importance, and CMTrading prioritizes regulation and security. The platform operates under strict regulatory guidelines, ensuring transparency, fairness, and the safety of traders' funds. Stringent security measures protect sensitive information, allowing traders to focus on their strategies without worrying about unauthorized access.
Dedicated Customer Support:
CMTrading takes customer support seriously. Their dedicated team of professionals is available 24/5 to assist traders with any queries or concerns they may have. Whether it's technical assistance or general trading advice, traders can count on prompt and reliable support.
Conclusion:
In conclusion, CMTrading stands out as a top choice for traders looking to start their trading journey or enhance their existing trading experience. With its user-friendly interface, comprehensive educational resources, a diverse range of instruments, cutting-edge trading tools, social trading features, regulation, security, and exceptional customer support, CMTrading offers a winning formula for trading success.
So, if you're ready to take your trading to new heights, consider CMTrading as your partner in the ever-evolving world of financial markets. Embrace the opportunities, conquer the challenges, and let CMTrading be your stepping stone toward achieving your trading goals!
For further information and inquiries about upcoming events or partnership opportunities, visit CMTrading.com.
Join CMTrading
, the largest and best-performing broker in Africa, and discover more opportunities with an award-winning broker.
Register here to get started