More top stocks you should consider
The stock market is subjected to cycles of buying and selling. Every boom is followed by a bust. Since 2020 however, there has been severe market volatility, with many sectors experiencing record highs and lows.
Volatility is great for traders as this means plenty of market opportunities. Throughout 2022, many of the world's biggest companies have had mixed earnings signaling how damaging the effect of high-interest rates and inflation have been on performance. Yet, good traders can profit even when markets are in a bust period. For example – Although 2022 has seen a mass sell-off in stocks, especially in the tech sector, the world's biggest companies, and brands are at the cheapest they've been in years. This creates a unique buying opportunity for traders.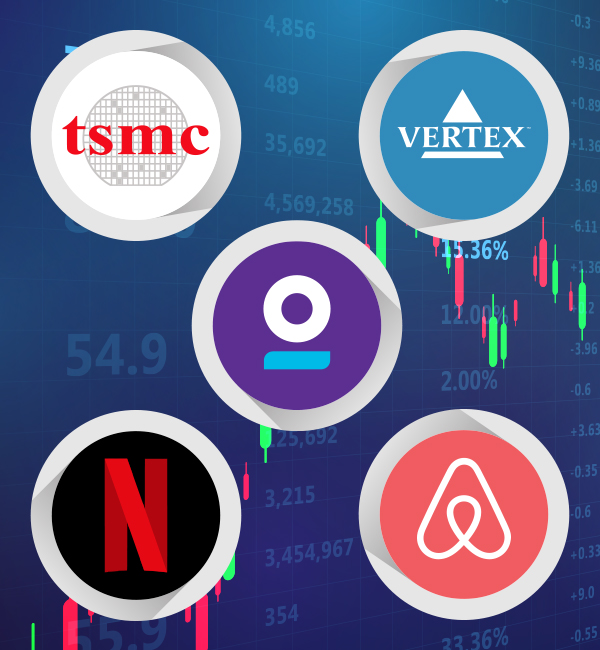 Top stocks to rev up your portfolio 
Alon Roslyakov, CMTrading South Africa Office Manager, lists some of the top companies you should consider. From streaming giant Netflix to Airbnb, he provides some great trading opportunities for all traders.
Top 5 stocks to consider:  
1. TDOC (Teladoc Health)
Roslyakov said: "Teladoc Health dropped 63 % this year. The Meditech leader disappointed investors this year with concerns about profitability following $2 billion non-cash goodwill impairment charges. The struggles of the company, however, may be in the past as revenue and visits continued to rise in double digits.
"Deal sizes in 2022 are 50% larger than the average deal in 2021. Due to concerns about the current economic environment companies will look to finalize deals with TDOC. Right now, Teladoc shares are trading at 2.3 times sales – this is nearly their lowest ever by this measure. Considering growth prospects, now it could be a good time to get in on the company's recovery journey."
TDOC Year-To-Date (YTD):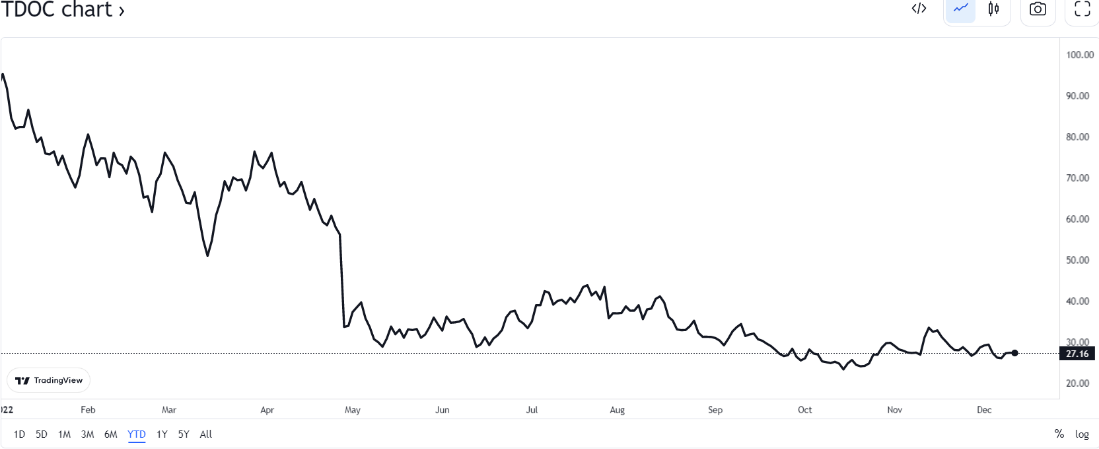 Stay up to date on the latest market news
2. NFLX (Netflix Inc)
"After Netflix's enormous growth this past decade, over 1140%, in 2022, the stock has seen rapid declines in valuation of up to 70% this year. Recovering 20% of that to sit at a net position of negative 50% from January.
"The business lost a combined 1.2 million subscribers in the first two quarters of 2022. Many investors consider this a new phase for the company after huge pandemic-fueled gains and rising competition.
"Introducing a lower-cost ($6.99 per month), ad-based membership tier should boost financial results for its Q4 2022 results and beyond. According to Nielsen data, Netflix accounted for 7.3% of TV viewing time in the US in September 2022. The platform is a lucrative environment for advertisers looking to target a massive global audience, with Microsoft being one of its partners.
"The current valuation looks very attractive in the grand scheme of things. Netflix remains the top dog in what has now become an extremely crowded streaming sector, with rivals investing aggressively and competing for global viewers' finite attention.
"Thanks to the company's first-mover advantage, Netflix benefits tremendously from massive scale and a huge content budget. For investors who can look past the company's recent struggles and adopt a long-term mindset, Netflix stock could be a smart buy for the upcoming year and beyond."
NFLX YTD: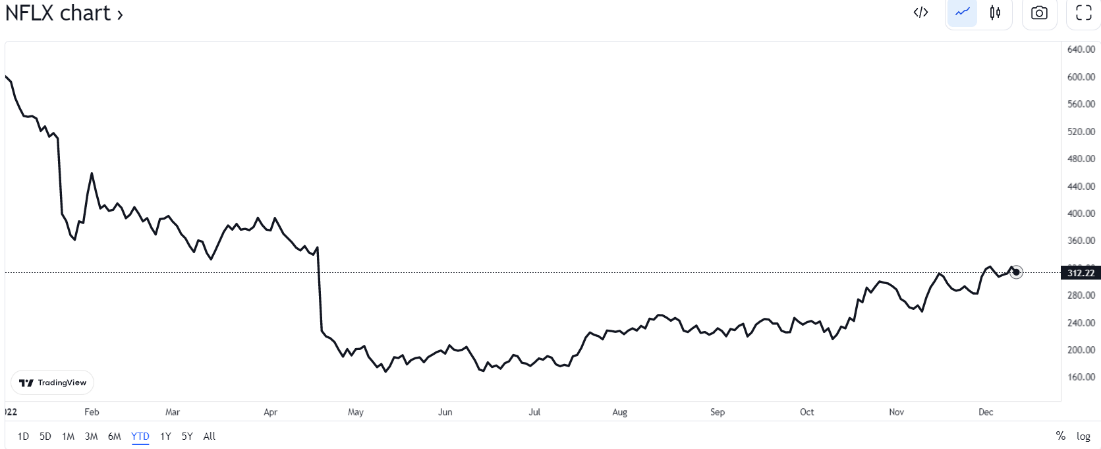 Don't miss out – Get Daily Trading Signals
3. ABNB (Airbnb Inc)
"Short-term home and apartment rentals company, Airbnb, recorded impressive growth in 2022, with its revenue and net income increasing steadily. Despite that, the stock saw a severe sell-off and is down 43% so far in 2022. This decline means that the stock is trading at a relatively attractive price.
"Its price-to-sales ratio of 8 represents a good discount to 2021's high of nearly 20. Given the company's robust growth and its ability to sustain its momentum in 2023, the stock could be a good purchase. The Economist Intelligence Unit estimates that global tourism arrivals are on track to jump 30% in 2023, which should boost Airbnb's market opportunities and help increase its top and bottom lines.
"Analysts expect Airbnb to finish 2022 with $8.3 billion in revenue, and the company is estimated to record a robust double-digit growth over the next couple of years as well."
ABNB YTD: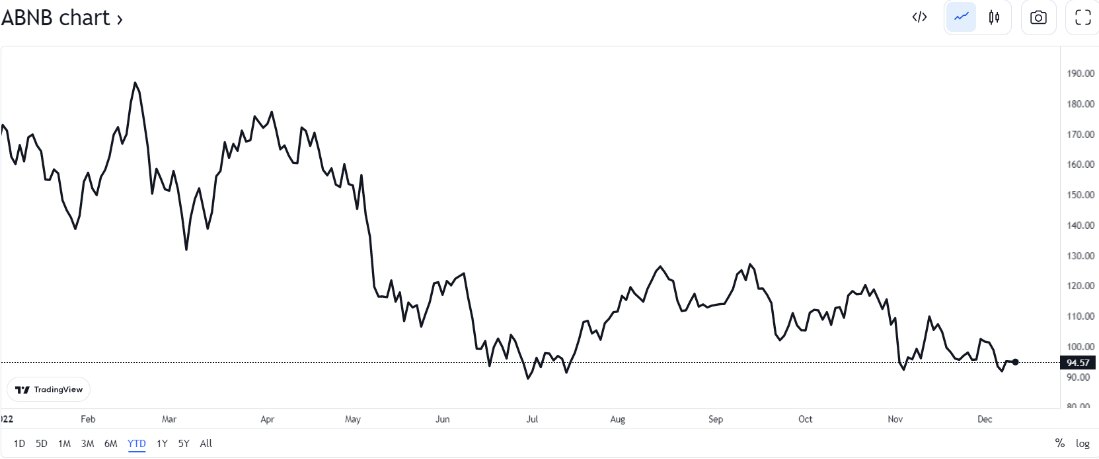 Become a better trader – join our webinars
4. TSM (Taiwan Semiconductor Manufacturing)
"Taiwan Semiconductor Manufacturing is the world's leading semiconductor foundry, which supplies chips to the top chip designers. Its shares shot up 10% on Nov. 15th after it emerged that the company of famous investor Warren Buffett of Berkshire Hathaway, purchased a $4.1 billion stake in the Taiwanese company.
"TSMC last traded at a significant discount against its historical averages and its peers. The positive stock market sentiment combined with TSMC's prospects can boost the Taiwanese giant and grant trader's profitable opportunities in 2023. TSMC's price-to-earnings ratio of 14.5 is lower than its five-year average of 23 at the time of writing.
"The earnings multiple also represents a discount to the S&P 500's multiple of 19. Following legendary investor Warren Buffet is always a good idea and all this points to why this semiconductor stock could turn out to be a top pick for 2023."
TSM YTD: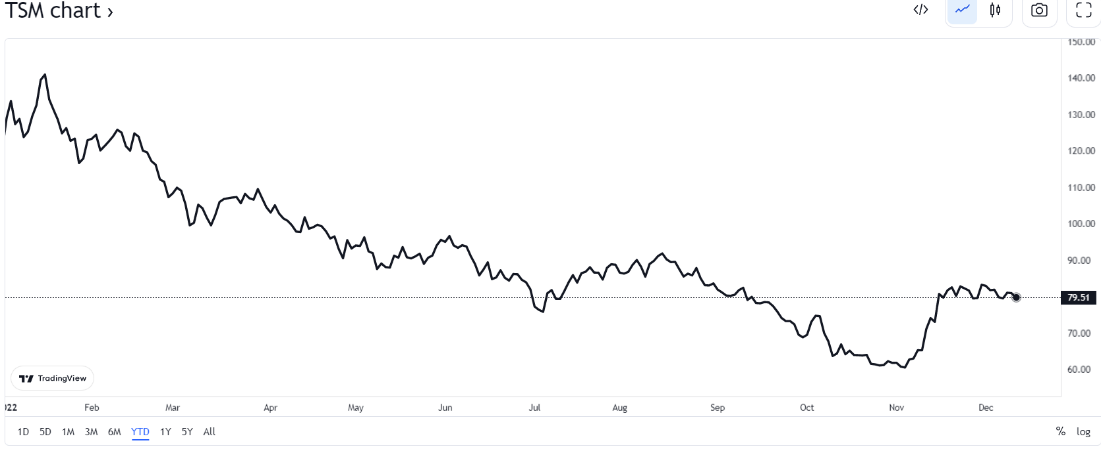 5. VRTX (Vertex Pharmaceuticals)
"Vertex Pharmaceuticals is one of this year's strongest relative winners in the markets. VRTX shares have climbed about 41% in 2022, beating most competitors, the general market, and its constituents despite the bearish environment.
"The biotech company already is a solid leader in the cystic fibrosis treatment market, generating billions in revenue and profit each year. This persistent business is looking to expand into a significant new area; VRTX and partner CRISPR Therapeutics (CRSP) are submitting a candidate for blood disorders beta-thalassemia and sickle cell disease to regulators in the US, Europe, and the UK.
"Vertex's pipeline also includes other potentially major products such as candidates for pain management and type 1 diabetes. Being the leader in Cystic Fibrosis treatment and expanding into other markets with substantial revenue-generating opportunities, presents excellent reasons to get into the biotech company soon."
VRTX YTD: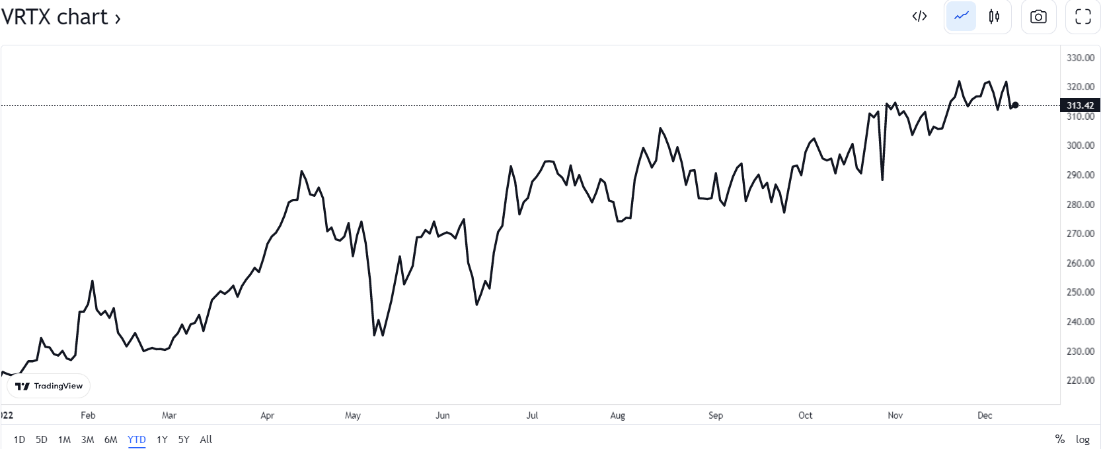 What's more, it's completely FREE!
Ready to start trading? Open an account today      
Join CMTrading, the largest and best-performing broker in Africa, and discover more opportunities with an award-winning broker. Register here to get started          
Follow us on Facebook, Instagram, LinkedIn, Twitter, and YouTube